Auto Solutions is commencing operations effective this Monday [Apr 29], after announcing earlier this year that they planned to acquire the assets of HWP Group's Automotive Division. Auto Solutions is a brand new and separate company, however has acquired many of the existing HWP contact points.
Auto Solutions will be offering the following vehicle manufacturer brands: Hyundai, Suzuki, Honda, VW, Mitsubishi, Nissan, Mazda, Daihatsu & Subaru. Auto Solutions will additionally be honoring all existing manufacturer warranty agreements and all existing HWP Smart Choice service contracts.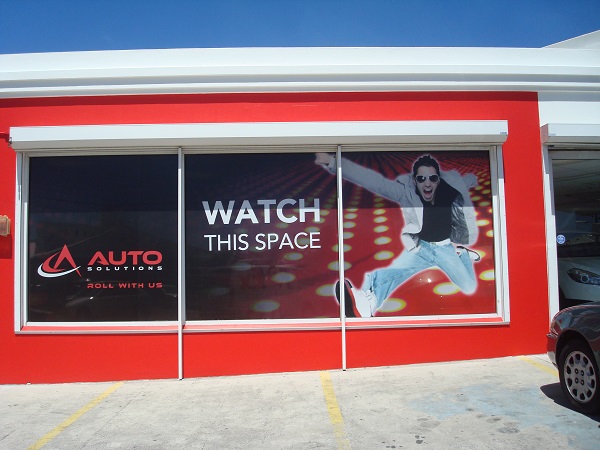 The Managing Director of Auto Solutions is Glen Smith, who also serves as the MP for Devonshire North West. Mr Smith said, "We are tremendously excited about the opportunity and value that this acquisition represents for our business and our employees.
"We plan to be the premier service provider in Bermuda's automotive market and it is our goal to deliver the very best products and services to our future customers."
Sales and Operations Manager, Harry Andrews said, "We anticipate that customers will experience a smooth transition from the HWP Group to Auto Solutions Limited. Auto Solutions is entering into a new lease with the landlord of the St. John's Road facility and you will see ongoing renovations taking place at this facility in the coming months.
"We will endeavour to have as minimal disruptions as possible. We want to thank the public in advance for their understanding and patience during this short phase and we look forward to fully serving them starting on May 6th. Providing outstanding customer service will be our number-one priority at Auto Solutions ".
The Auto Solutions' sales and service divisions will be temporarily closed from April 29th through May 4th for upgrades. The Spare Parts Division will be open for business from April 29th onwards, and Auto Solutions will open its sales and service divisions for business on May 6th.
Mr Smith said, "The customer will be our focus at Auto Solutions which is why we are proud to offer our clients more flexibility in terms of hours of operation.
"Our service and parts divisions will be open Monday thru Friday from 7:30 am until 6pm and on Saturdays from 9am until 1pm; while our sales division will be open Monday thru Friday from 8am until 6pm and Saturdays from 9am until 5pm. We hope that our clients will appreciate and take advantage of our new hours of operation."
Read More About