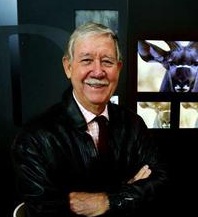 In the lead-up to what the Australian media is calling "the sale of the century", part-time Bermuda resident Reg Grundy's art collection was put on display at the West Australian Maritime Museum in Fremantle this week [May 23] before being auctioned in Sydney next month.
The exhibition of 90 paintings and sculptures amassed by Australian TV producer Mr. Grundy [pictured] and his wife, the novelist Joy Chambers-Grundy, includes rare paintings by John Brack, Arthur Boyd, sculptures by New Zealand-born Rosalie Gascoigne and Fred Williams's pivotal "You Yangs Landscape."
Auction house Bonhams expects the artworks, bought by the couple during the 1980s and '90s, will fetch between $15 million and $20 million under the hammer.
Exhibitions in Melbourne and Brisbane will also be staged before the June 26 sale.
If the sale achieves that low estimate, it will raise the benchmark for single-owner sales in Australia, where the Harold E. Mertz collection in 2000 sold for $15 million and the Fosters Collection in 2005 sold for $13 million. Both those total auction figures included the buyers' premium.
The 89-year-old media mogul was responsible for such internationally successful Australian-produced shows as "The Restless Years", "The Young Doctors", "Prisoner" and "Neighbours" as well as a slew of game show formats – including "Sale of the Century" — which have also been exported around the world.
Bermuda has been the Grundys' primary residence since 1982 although they also has homes in Los Angeles and London.
Arthur Boyd's "The Mourners" from the Grundy collection is estimated to fetch more than $1 million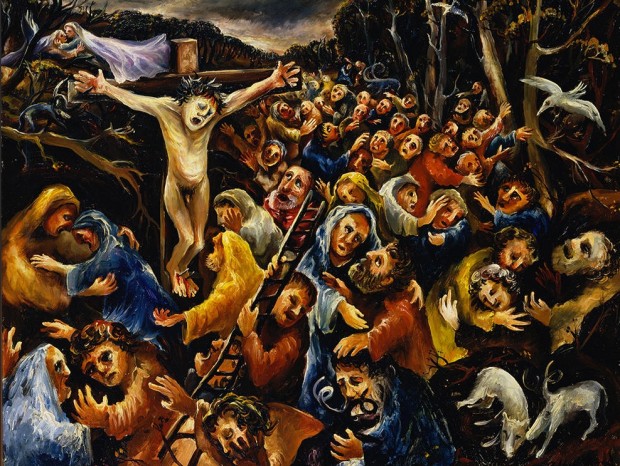 Joy Chambers-Grundy has said of the upcoming sale: "Reg and I have collected fine art in various forms for more than 30 years. With the Australian collection our emphasis has been on striking images by major artists.
"In this way we've been able to showcase the acme of Australian art on our walls overseas.
"We now have too many paintings, many more than we can ever hang. We hate storing them, they should be seen, appreciated and enjoyed, so we've decided to rationalise part of the collection to allow many exceptional paintings to find new owners."
Read More About
Category: All, Entertainment