[Updated with video] Some of the island's buffest bodies took to the stage last night [May 4] as the Bermuda Bodybuilding & Fitness Federation hosted the Bodybuilding & Fitness Extravaganza at City Hall. The competitors were divided into different divisions, with the males competing in either bodybuilding, physique or fitness.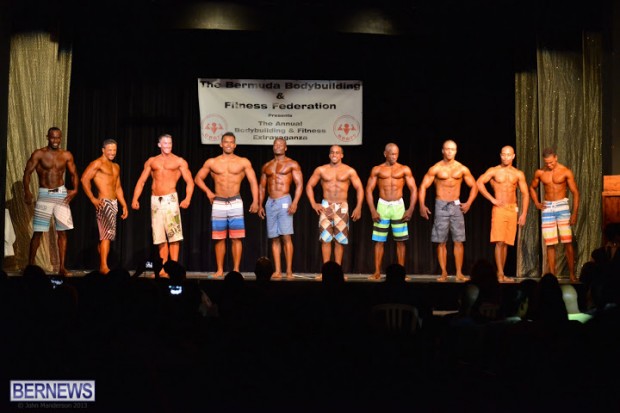 The men's physique class — which is judged more on aesthetics than mass — was won by Bernard Opoku, with Lennox Cumberbatch in second, and Krishna Brijlall in third. Other competitors in the physique class included Roger Gonsalves, Gay Klingbiel, Juan Looby, Eston Shadoe Rawlins, Lerry Morris Symons and Kyle Santucci.
We will be uploading additional footage of the night's competition, and in the meantime you can view all our coverage thus far of Saturday's show here, and all our coverage of bodybuilding in Bermuda here.
Click photos to enlarge:
Read More About