Elliot Primary School held their fifth annual 250 Men's Reading Challenge on Friday [June 7] with fathers, uncles, grandfathers and volunteers spending part of their day reading with the students.
Men and children could be seen all over the school property, with some taking their books and sitting outside to enjoy the day's weather, while others settled down inside.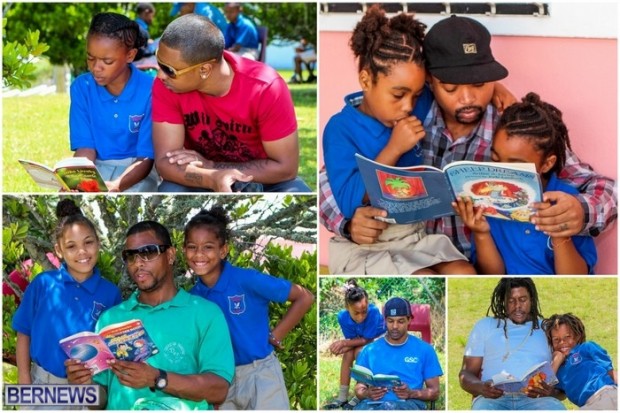 "It was a phenomenal success," a school spokesperson said. "If you were to see the large crowds of men who swarmed and took over the campus, you would truly be amazed."
"Fathers, Grandfathers, cousins, uncles, Pastors and volunteers showed up to read with our Primary one through to Primary six students.
"Some of them even bought their own favorite books to read. Everyone was so excited that this great day was finally here."
Committee Chairperson, Pauletta Francis, said, "It took months of preparation, but the hard work from the Committee and awesome Elliot Primary team, made the day a very memorable one.
"The main goal was to bring students and their male family members together to enjoy the past time of reading. The goal was definitely achieved.
"It is anticipated that the reading will not be for the one day event, but will become a life-long skill that both students and males engage in everyday," Ms. Francis continued.
Ms. Francis wanted to thank all the males who came out to support the event and said "We look forward to repeating the initiative again next year with even more support from our community".
Click photos to enlarge:
Read More About
Category: All, Community, Most Popular, News, Photos