[Updated] The last two days have seen many of the island's school students heading back to school after a long summer break. The students pictured below are from various schools island-wide including Cedarbridge Academy, East End Primary, Elliot Primary School, Flying Start Nursery, Gilbert Institute Primary School, Harrington Sound Primary School, Heron Bay, Mount St Agnes, Port Royal Primary School, Prospect Primary, Saltus Grammar School, Sandys Secondary Middle School, Somerset Primary, Sommersfield Academy, St. George's Prep, Victor Scott, Warwick Academy, West End Primary and Woodrose First Steps.
The pair below headed out to "big school" at Heron Bay Primary this morning: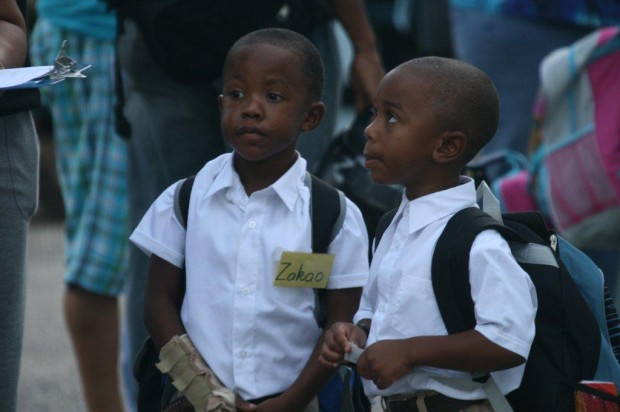 Teenagers at Cedarbridge Academy this morning: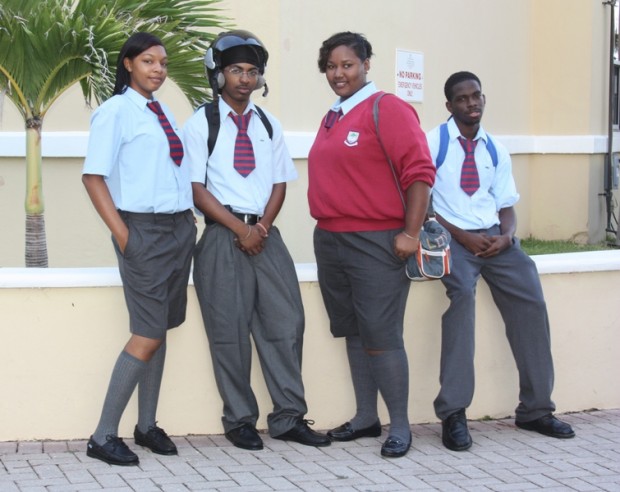 School is in session at East End Primary School: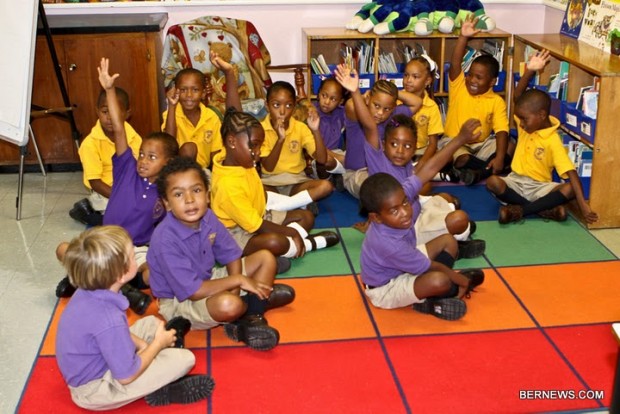 Computer education started off bright and early at Harrington Sound Primary: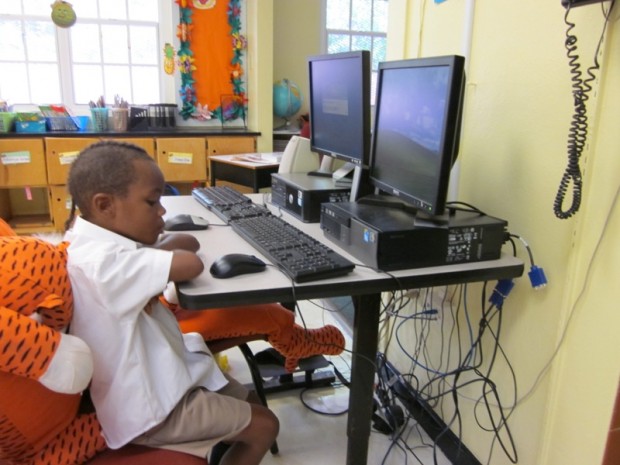 Slideshow of students in the East End:
Most the island's private schools went back in yesterday, with Government schools starting the semester today, and Clearwater Middle School having their school opening delayed due to maintenance issues.
Click to enlarge images:
[If you have a photo of a student at any of the schools we missed, feel free to send one in!
Update: Thanks to those that sent in photos!]
Read More About
Category: All, Community, Most Popular, News, Photos