Rian Williams, also known as 8Track, is a Bermudian producer who is on the rise in the music world. In mid 2012 Rian made a conscious decision to pursue his dreams in the incredibly competitive world of music to try his hand at producing.
At the age of 14, he started making music, mixing, arranging and learning the tools of the trade. Spending time mastering his skills on studio equipment became his passion.
His early background training as a young producer lead him to start producing for local Bermudian artists who performed in talent shows, had music on local radio stations and even some of those who performed at Bermuda's Annual, "The Underground" Music Awards – where he received "Best Producer of the Year" awards twice.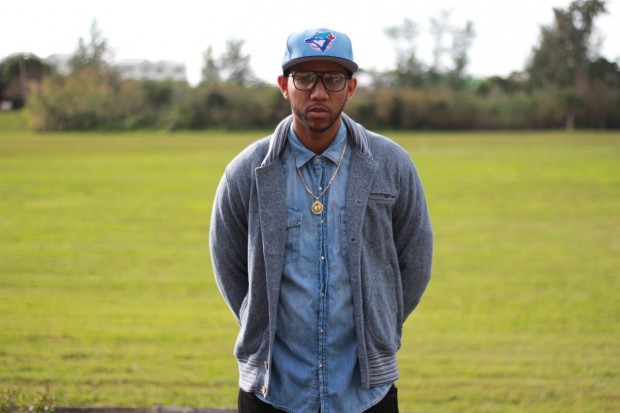 Last year [2012] in March, Rian decided to make a full time commitment to his career by traveling overseas to network, to learn and to catch a break. His first success, with the help of good friend Twanee Butterfield, was working with rap superstar 50 Cent.
With 50 Cent under his belt, Rian took advantage of this success by meeting more artists, showing them his work in the hope of creating more opportunities. He left for Atlanta where he experienced many challenges some expected some not, but with the help of a handful of people and his strong faith in God – that was all he needed.
Rian's hard work and ethics paid off, landing the opportunity to produce for two other well known artists, Travis Porter and Trinidad James. This was exactly the break he needed and was offered and has now signed to a production management company, "Street Execs", who currently manages "2chainz" amongst others.
"Street Execs" are expected to introduce their new production team, which features Rian amongst some real veterans. To follow Rian you can find him on Twitter, Facebook and Youtube.
Read More About
Category: All, Entertainment, Music, News