Rian "8track" Williams, a Bermudian producer who continues to make progress in the music industry overseas in the United States, is well-known in Bermuda for his unique style of sound. Now, Mr. Williams has released a video that shows just how he goes about the creation process in the studio.
Working with various artists, Mr. Williams created a video breaking down the methods he uses to make his style of beats. The video was shot in Compound Studio, well-known as R&B singer Ne-Yo's studio, which 8track is currently working out of.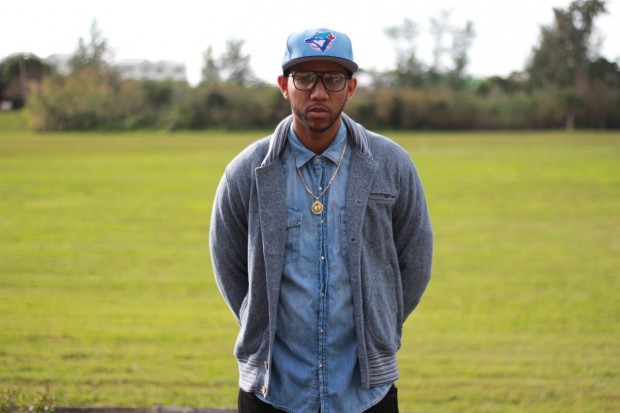 The process of music making and releasing is timely. Mr. Williams said: "I could record a song with an artist in one night, or it could be a process of multiple nights; then once a song is completed, there is no telling when it will be released, the longest I have waited was nine months after finding out a song I did with an artist was going to be released. Nothing happens overnight in this industry, everything is a process, and I don't expect things to happen when I want to; I am more focused on making good music and working with good artists."
Video – Rian "8track" Williams details his production process:
At the age of 14, Rian "8track" Williams started making music, mixing, arranging and learning the tools of the trade. Spending time mastering his skills on studio equipment became his passion.
His early background training as a young producer lead him to start producing for local Bermudian artists who performed in talent shows, had music on local radio stations and even some of those who performed at Bermuda's Annual, "The Underground" Music Awards – where he received "Best Producer of the Year" awards twice.
Last year [2012] in March, Rian decided to make a full time commitment to his career by traveling overseas to network, to learn and to catch a break. His first success, with the help of good friend Twanee Butterfield, was working with rap superstar 50 Cent.
With 50 Cent under his belt, Rian took advantage of this success by meeting more artists, showing them his work in the hope of creating more opportunities. He left for Atlanta where he experienced many challenges some expected some not, but with the help of a handful of people and his strong faith in God – that was all he needed.
Rian's hard work and ethics paid off, landing the opportunity to produce for two other well known artists, Travis Porter and Trinidad James. This was exactly the break he needed and was offered and has now signed to a production management company, "Street Execs", who currently manages "2chainz" amongst others.
Read More About
Category: All, Entertainment, Music, Videos