The Bermuda Motorcycle Racing Club will be returning to the Bermuda Motor Sports Park in Southside, St. Davids this coming Sunday [Sept 8] for another round of racing.
Racing begins at 1.00pm with different classes taking to the track including Superbike 600s, Formula Xtreme, GP125, GP80, Scooter 70, GP70 and the Minibikes. Admission is $5 for adults and free for children 12 and under or seniors, and pit pass will also be available for $10.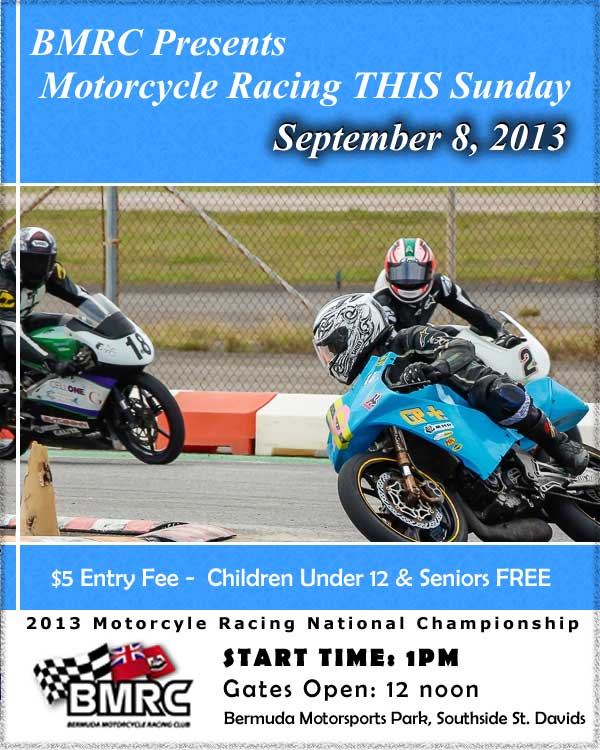 Additionally the second Youth Development Riding School will be held on Saturday, September 7th from 10:00AM until 12 noon. All interested parents should contact the club at info.bmrc@gmail.com for further information.
Read More About