The rhythm of history flowed from the WER Joel Tennis Stadium during this year's Gombey Festival on Saturday evening [Sept 21].
Hundreds of people packed the stadium to chant and clap for their favourite Gombey troupes, who undoubtedly took the crowd by storm.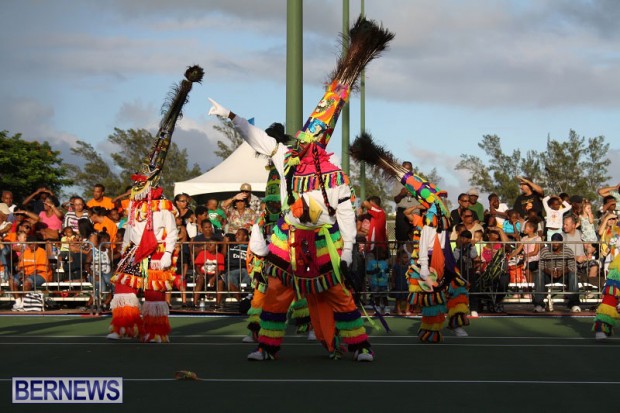 The event, which was hosted by the Ministry of Community, Culture and Sports, began with presentations from Andwele Simons on drums, dance group Dancesations, and the Northland Primary Hot Skippers began the event.
Young children looked up in awe during a special performance held by the Stilt Walkers of St Kitts, which included interaction with the crowd.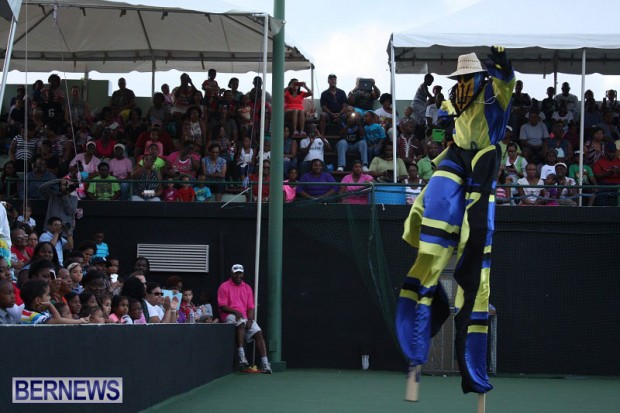 Local Gombey troupes participating included the Warner Gombey Troupe, Warwick Gombeys, The New Generation Places Gombeys, H & H Gombeys, Gombeys Warriors, and Richardson Gombeys.
Click photos to enlarge:
Read More About
Category: All, Entertainment, Photos