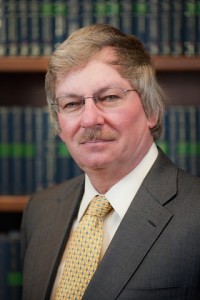 Law firm MJM Limited will host Insuralex, a worldwide network of independent insurance and reinsurance lawyers dedicated to the insurance and risk management communities, in Bermuda from November 6-9 for its Mid-Year Meeting.
MJM is the Bermuda member of Insuralex and this is the first time that the meeting has been hosted in Bermuda.
Devereux Chambers, with whom MJM Barristers & Attorneys has strong links, are the guest speakers at the seminar on November 7, 2013 at XL conference centre and will address the audience on Aggregation in the Reinsurance Context and the Insurability of Fines and Penalties. Speakers include: Colin Wynter, QC (Chambers & Partners Insurance Silk of the year 2012); Richard Harrison, Leading Insurance Junior; and Andrew Burns, Leading Insurance Junior and co-author of the Law of Reinsurance with Colin Edelman QC, published by Oxford Press.
Alan Dunch [pictured], Director, MJM Limited, says: "It is a great honour to be hosting the Insuralex Mid-Year Meeting in Bermuda. The group was attracted to Bermuda because of the island's reputation as an insurance and reinsurance centre. We welcome members of the local insurance and reinsurance community to attend."
Tim Frith, who was a member of Devereux Chambers before joining MJM and remains a door tenant of the set, says: "We very much hope that members of the industry will attend and I encourage them to contact me for more details. The presentation and cocktail party will be an opportunity for the Bermuda insurance and reinsurance community to mingle with insurance and reinsurance lawyers from around the world."
Bill Perry, President of Insuralex, said: "Globalisation and changes in the worldwide insurance market enable insurers and reinsurers to market their products across international borders. Different local laws and procedures may affect the conduct of insurance business on a cross-border basis and this is evident in the handling of international or multinational claims.
"An insurer can navigate these complexities by using a group of lawyers from different jurisdictions who are each specialised in their respective country but who are also affiliated to a global network. We look forward to discussing current best practices surrounding these issues in Bermuda next month."
Members of the insurance and reinsurance community who are interested in attending the presentation on November 7 at XL from 5-7pm should contact Tim Frith, who is organising the event, at MJM on 294-3627 or tfrith@mjm.bm. The event will be followed by a cocktail party at Royal Bermuda Yacht Club from 7-10pm.
Read More About