MJM Limited announced that Samuel Martin was recently called to the Bermuda Bar by the Hon Chief Justice Ian Kawaley.
Mr Martin's call to the Bar was moved by his Dad, Andrew Martin, and seconded by his uncle, Peter Martin, who are both shareholders and directors of MJM Limited.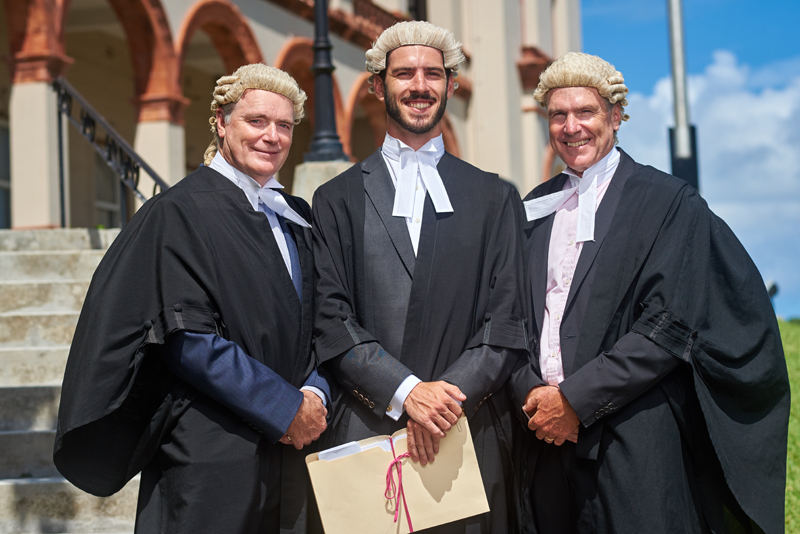 He went to Warwick Academy until the sixth form, when he transferred to the Bermuda High School to complete his IB studies. Mr Martin is a keen musician and performed regularly as a member and then leader of the Menuhin Youth Orchestra when he lived in Bermuda.
He then went to the University of Swansea to read mechanical engineering, and then changed to read law, graduating with an upper second class honours degree.
Mr Martin then completed the Postgraduate Diploma in Professional Legal Practice [LPC] at the University of Law at Guildford, Surrey, before undertaking his training contract at Cheyney Goulding LLP in Guildford.
He was admitted to the Law Society as a solicitor of the Senior Courts of England and Wales on 15 February 2017, and is now junior in house counsel at a media distribution company in London.

Read More About