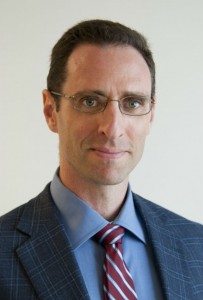 Bermuda Hospitals Board today announced that Dr. Sam Mir, M.D., F.A.C.C., has been appointed as Director of Cardiology. Dr. Mir is now responsible for inpatient and outpatient cardiology services at King Edward VII Memorial Hospital and replaces Dr. Carl Levick. The Director of Cardiology reports to the Chief of Medicine, Dr. Keith Chiappa, and Chief of Staff, Dr. Michael Weitekamp.
Dr. Mir has worked as an Attending Cardiologist at BHB since March 2011. During the last two and a half years, he has helped develop a clinical cardiology and cardiovascular imaging programme at the hospital, created a high-quality device implantation and management programme for pacemakers and ICDs [implantable cardioverter defibrillators], and provided comprehensive inpatient and outpatient care to patients with active cardiovascular disorders in Bermuda. A recruitment process has been initiated for a new Attending Cardiologist following Dr. Mir's promotion.
Prior to his time at BHB, Dr. Mir was, from 2009, the Director of Echocardiography at the Pennsylvania Hospital, University of Pennsylvania Health System. From 2008, he was an Attending Cardiologist at the same hospital.
Dr. Mir completed his university studies at Swarthmore College in Pennsylvania and earned his Doctor of Medicine from the University of Maryland School of Medicine in Baltimore.
He completed his internship and residency at Harvard's Brigham and Women's Hospital and his fellowship in cardiology at the Hospital of the University of Pennsylvania. Dr. Mir is a Fellow of the American College of Cardiology and a Member of the Pennsylvania Medical Society.
Dr. Chiappa comments: "I'm very pleased to appoint Dr. Mir to the position of Director of Cardiology at BHB. Heart disease is the number one killer of men and women in Bermuda, and having a strong cardiology service available to residents is vital for us to meet the healthcare needs of the country.
"Dr. Mir has a proven track record in Bermuda of improving the quality and breadth of services for cardiac patients at the hospital and we look forward to him taking this further in his new role."
Read More About
Category: All