[Updated] A host of the island's retailers are gearing up to offer deeply discounted rates for Black Friday, an American shopping tradition which has picked up steam in Bermuda in recent years.
Digicel on Church Street will open at 9pm tonight, CellOne will open at midnight, the Annex will open at 4am, Brown & Co will open at 4am, the Phoenix on Reid Street will open at 4am, P-Tech will open at 4am, Gibbons Company will open at 5am, Coopers will open at 6am and other stores will also be getting in on the action.
Last year saw hundreds of shoppers out in the wee hours of the morning to take advantage of Black Friday sale prices, and this year can be expected to be the same, with Digicel's "pre-sale" attracting overnight campers outside their door earlier this week.
Below you can find some of the promotions being offered by the island's major retailers:
Annex Toys: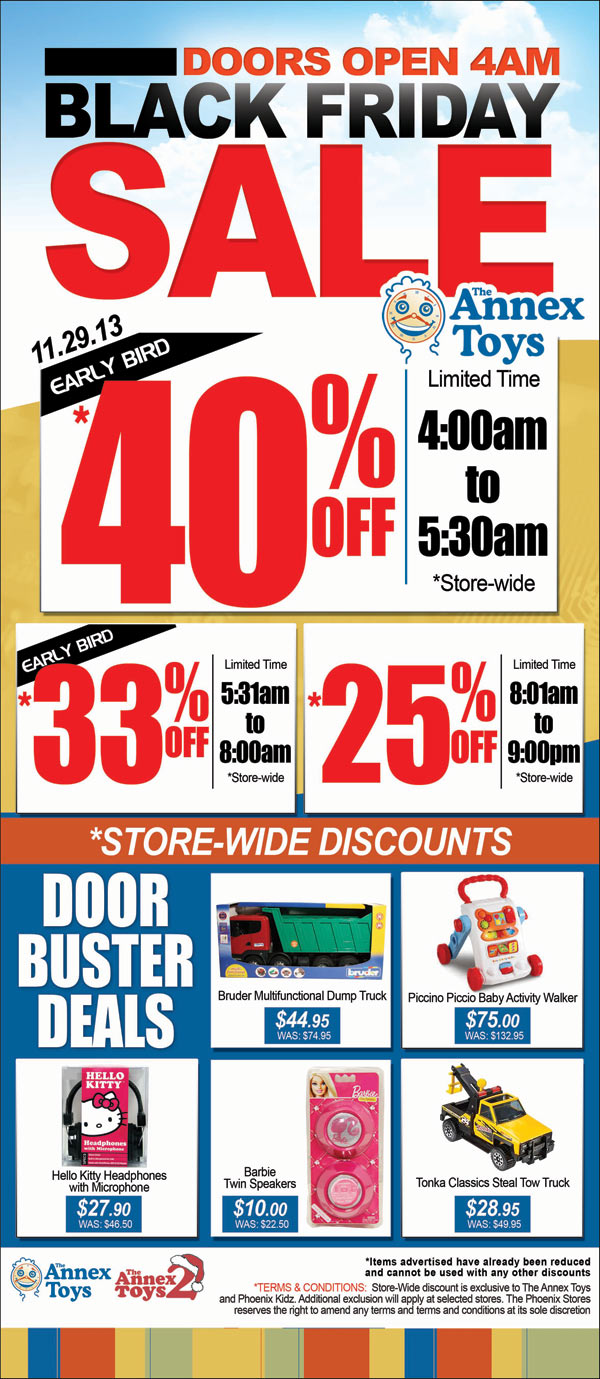 Brown & Co: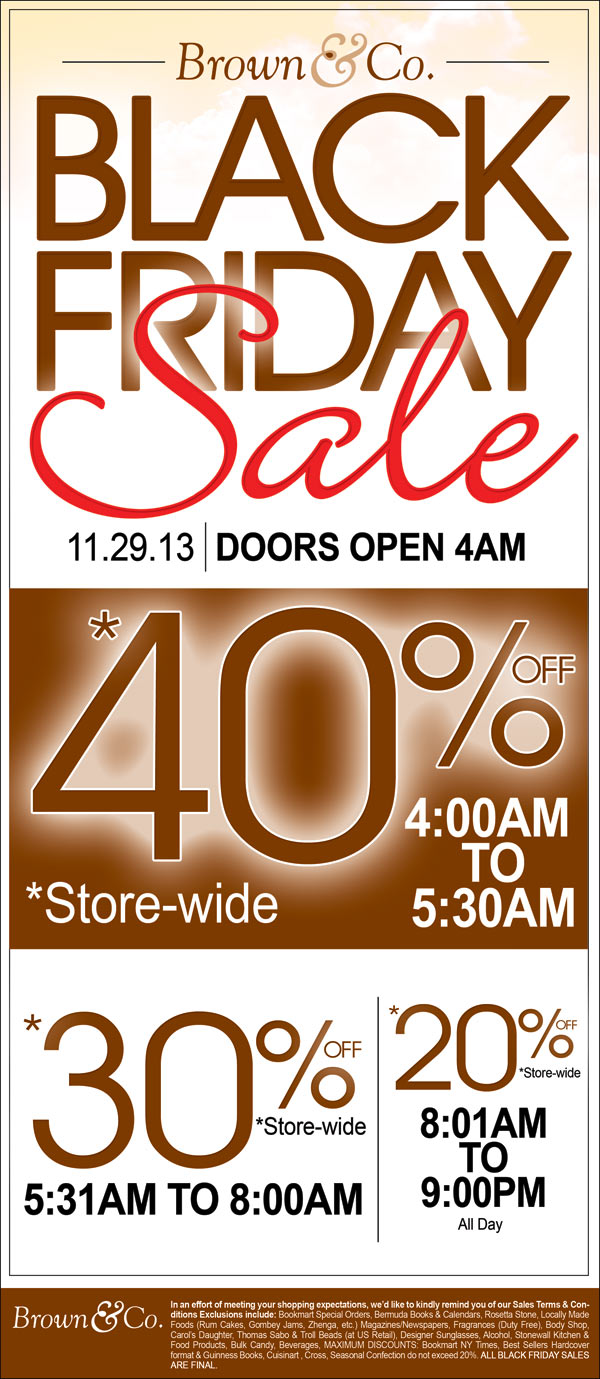 PTech: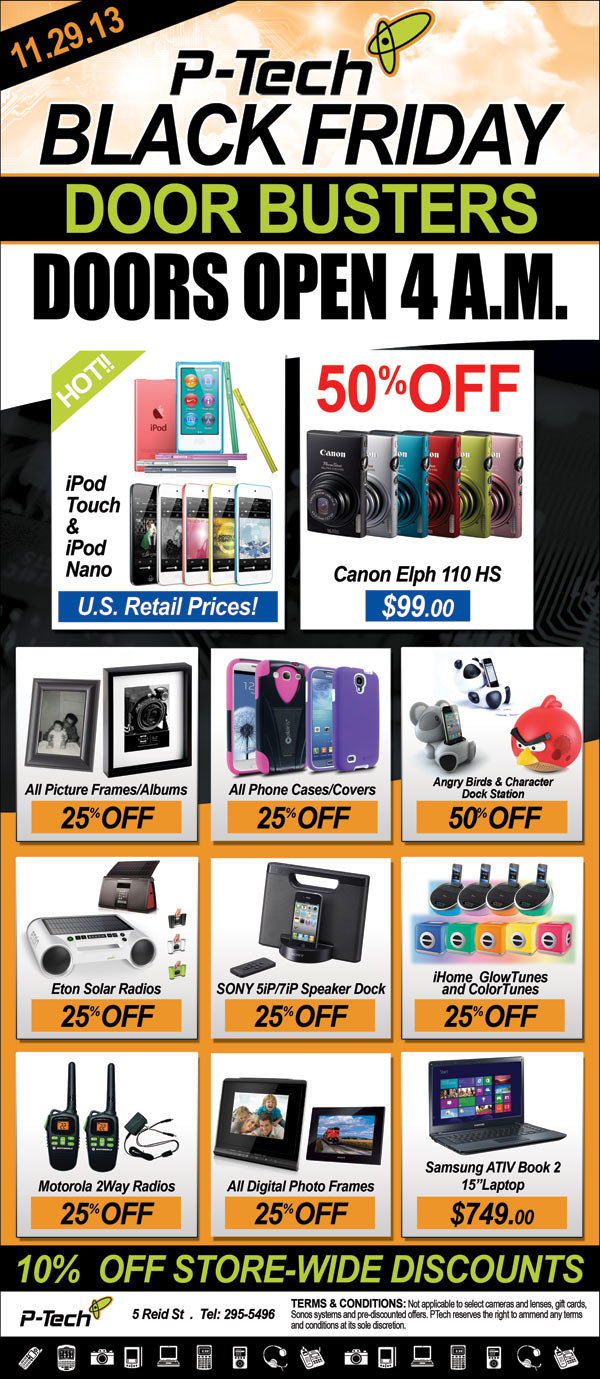 Phoenix: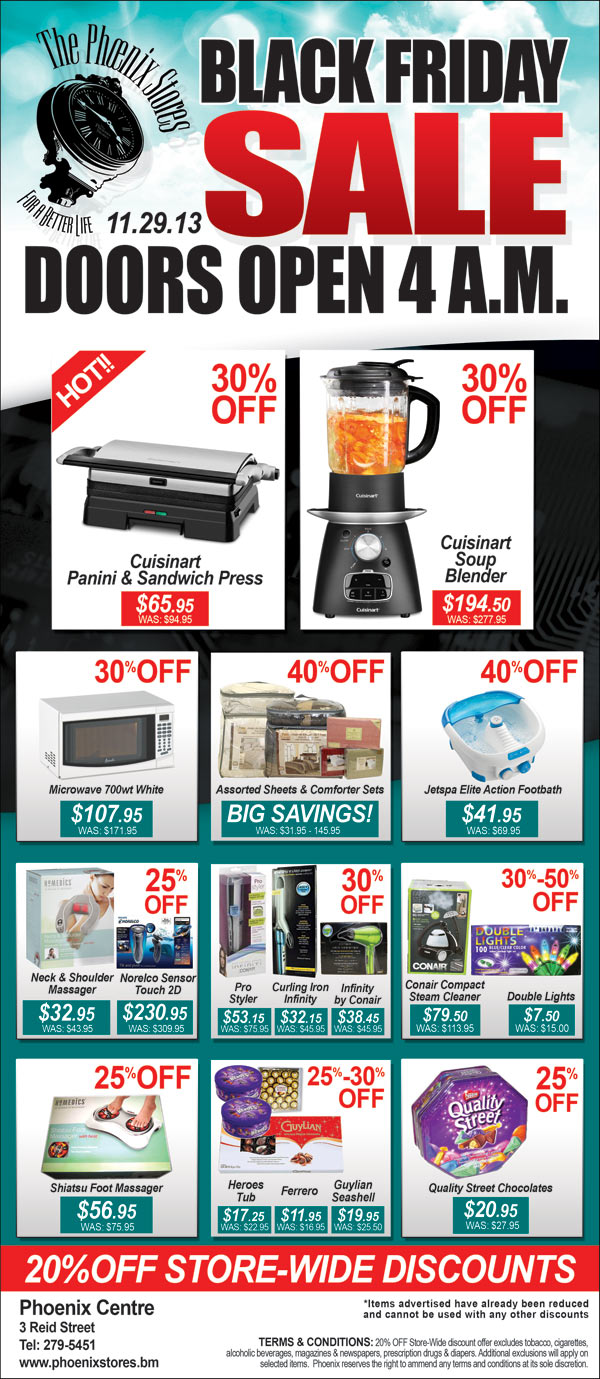 Digicel: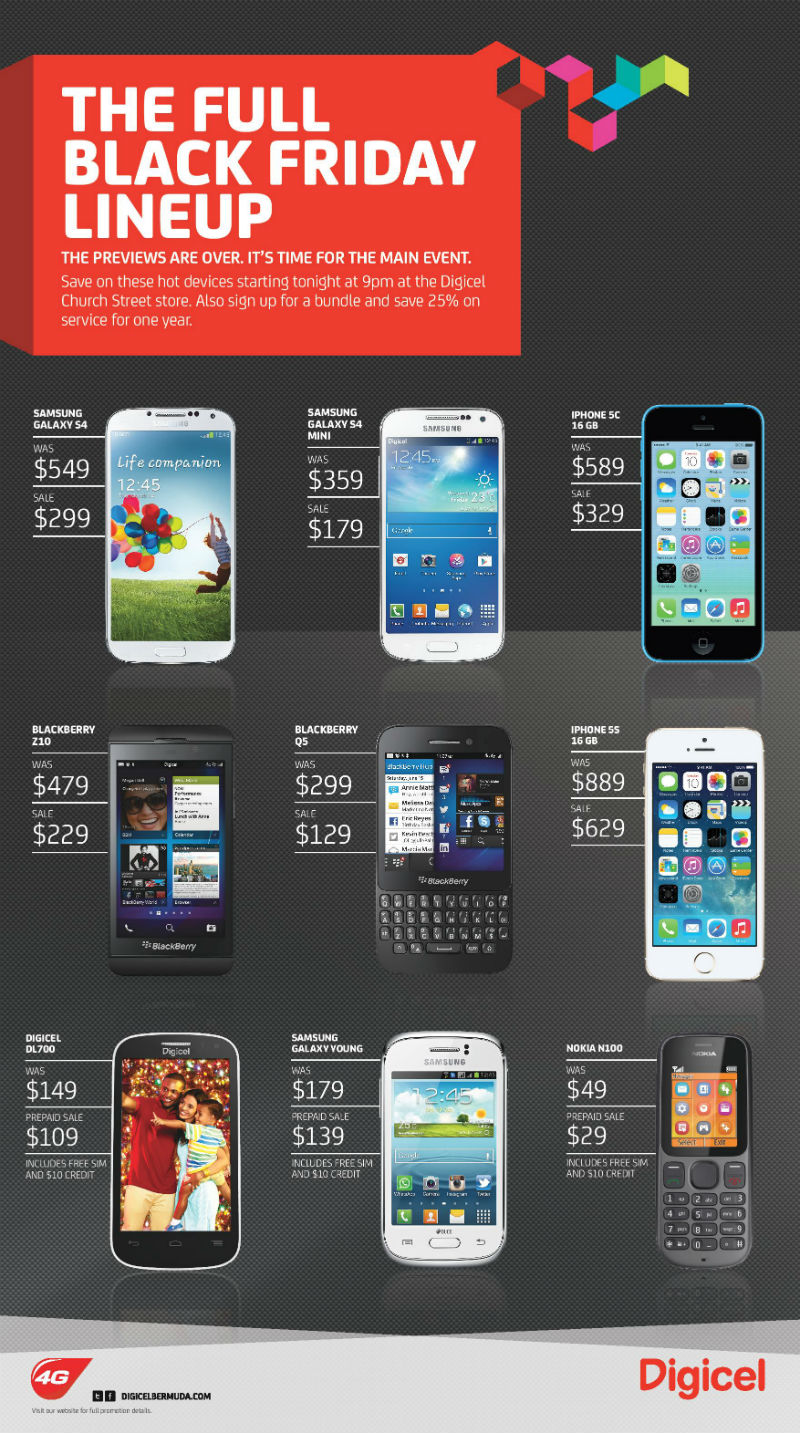 Gibbons Company, click poster to enlarge to readable size: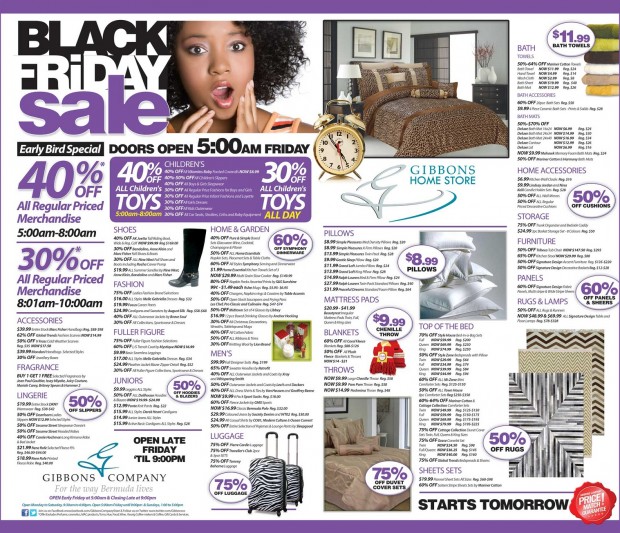 CellOne: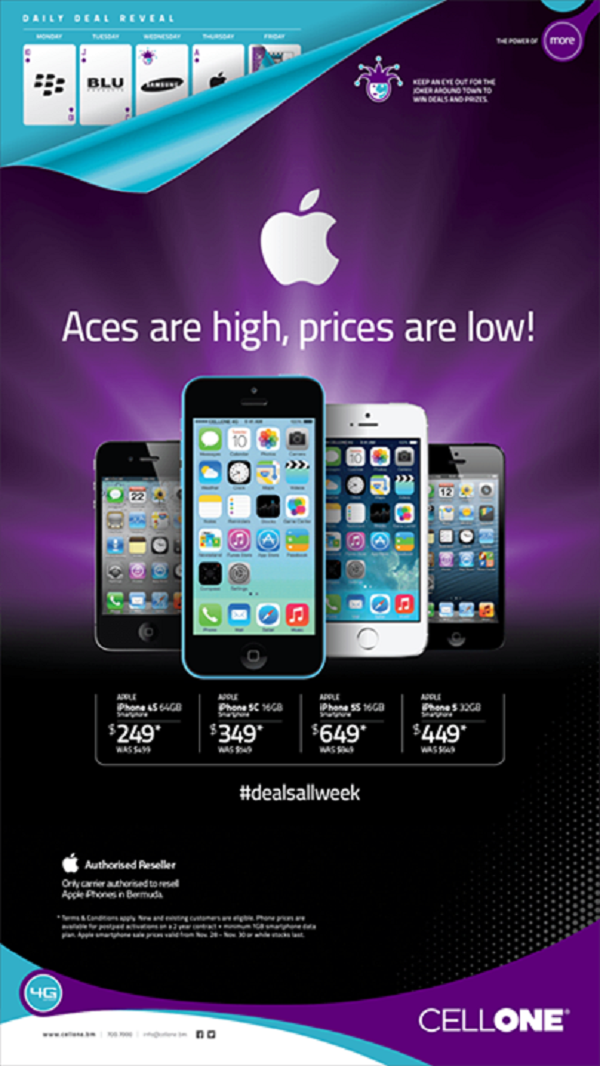 Coopers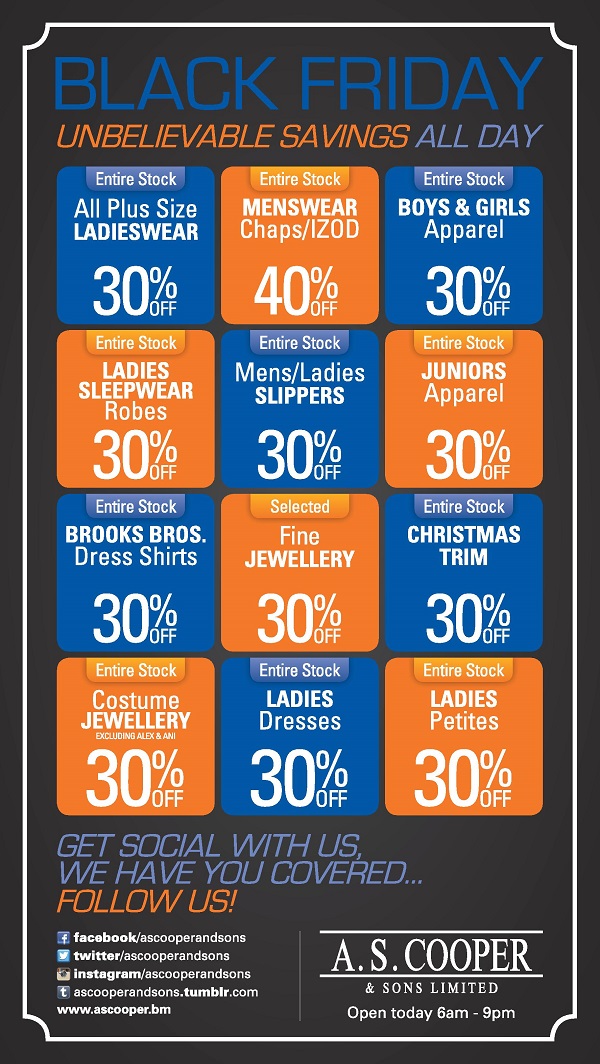 Read More About