[Updated with audio] 24 year old Uthmani Talbot died this morning [Nov 30] following a motorcycle collision on Harrington Sound Road.
A police spokesperson said, "At 3:20am first responders attended a report of a road traffic collision on Harrington Sound Road 400 meter east of Harrington Sound Primary.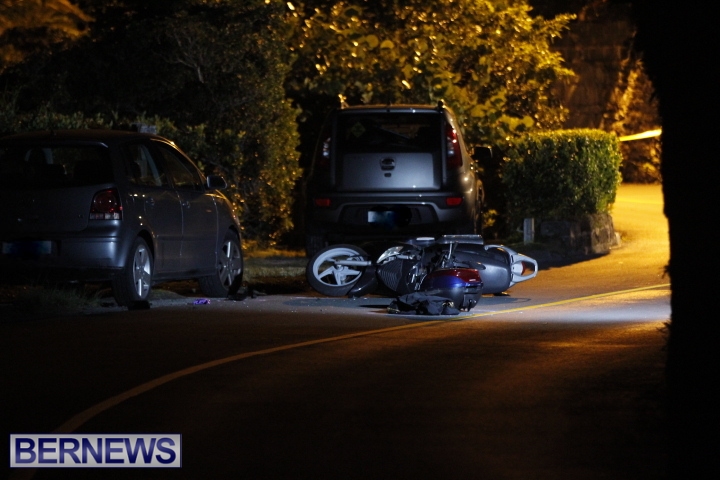 "It appears that a 24 year old Smith's man was traveling east on that said road when he lost control of his motorcycle and appears to have collided into a wall and parked car.
"He was taken to the hospital were he was later pronounced dead. No further information will be given until the next of Kin has be notified."
Update 2.56pm: The Bermuda Police Service has identified the young man as 24 year old Uthmani Talbot of Smith's parish.
Update 3.03pm: A BFA spokesperson said, "It is with much sadness that the Bermuda Football Association has postponed the match between Ireland Rangers vs X'Road's Warriors scheduled for tomorrow at 12:30 p.m. at Malabar Field due to the untimely death of X'Road's player Uthmani Talbot who is the son of X'Road's President Mr. Saleem Talbot.
"The Association is asking all Match Officials, teams and fans to observe a moments silence at the beginning of every match including those played this afternoon, tonight and tomorrow. We collectively send our thoughts and prayers to the family and friends of Uthmani. May he rest in peace."
Read More About
Category: Accidents and fires, All, News