Pledges and donations amounting to over $160,000 have come in to assist victims of Typhoon Haiyan in the Philippines, with the Association of Filipinos in Bermuda having raised over $23,000, while the Bermuda Red Cross has received $138,708 in pledges and donations.
A spokesperson from the Association of Filipinos in Bermuda said, "The Association has raised over $23,000 and has made its initial distribution of the funds raised in equal portions to 3 charities, namely: Philippine Red Cross, Catholic Relief Services and Operation Blessing.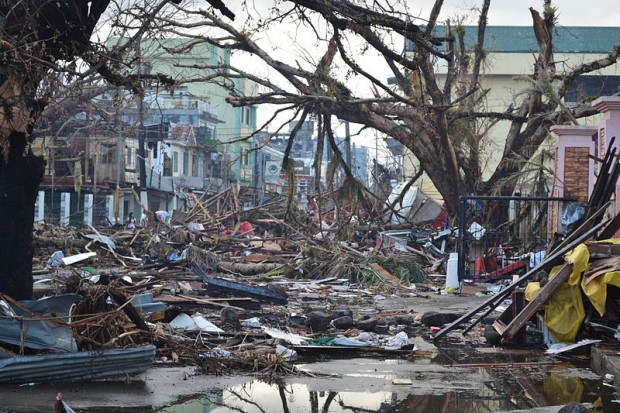 "In its effort to fulfill its commitment to assist the families of Filipinos in Bermuda who were directly affected by Typhoon Haiyan, officers of the Association met with these Filipinos yesterday and presented them funds to assist in providing basic needs to their families and to assist them in relocating their families to different parts of the country.
"Some of these families have lost their relatives and/or had their properties totally damaged and some have not yet heard from their loved ones. Relief has been slow in reaching many of these affected areas due to the magnitude of the situation and the Association is assisting them relief from the burdens of this horrible disaster.
"Tears were shed as some of them are still in mourning for the loss of their relatives and many are unsure about the future of their families. After the meeting, these Filipinos felt some reassurance that support is being provided to them by their fellow Filipinos and by the Bermudian community.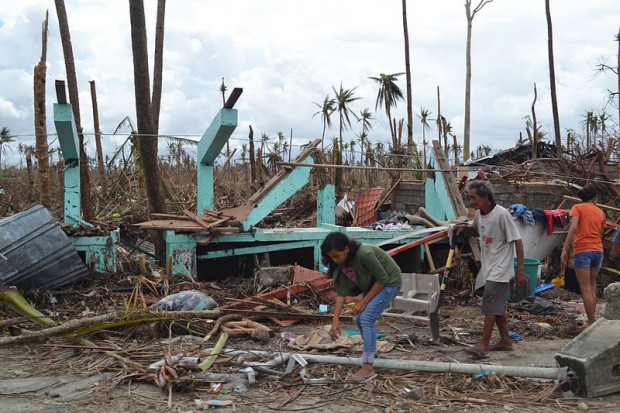 "The Association's next fundraising event is this coming Sunday, November 24th, 5 pm at the St. Paul's AME Church in Hamilton City. A full Thanksgiving Dinner will be provided by Pizza House at the cost of $20 per person. Donations are also welcome. A short entertainment will be provided by the Association dancers and singers. After that, other fundraising events are planned in the coming weeks.
"The Association would also like to remind the public that they are not sending containers full of used clothing at the moment due to the logistics of organizing this. The immediate need is for food, medicine, and temporary shelter, and the best way of fulfilling this is through the on-site charity organizations currently providing relief for the survivors."
Typhoon Haiyan was one the most powerful storms to ever make landfall, carrying sustained winds of 195 mph, and gusts reaching 235 mph. Over 3,000 people have been confirmed dead, with thousands more injured and missing, while millions more have been affected by the storm.
Read More About