A partial solar eclipse passed across the skies this morning [Nov 3], offering Bermudians and those around the world a chance to see the rare solar phenomenon.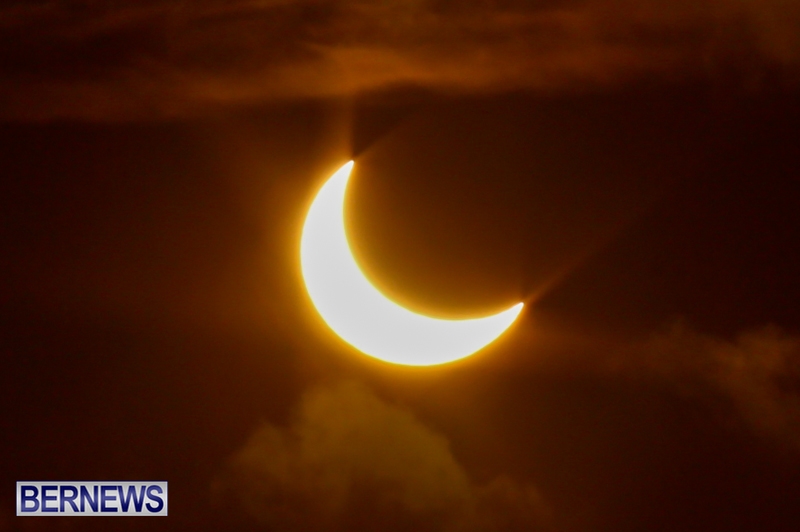 According to USA Today: "This eclipse was a rare 'hybrid' eclipse, in which some parts of the Earth see an "annular" eclipse [where the moon does not completely block out the sun], while other parts see a "total" eclipse, when the moon completely covers the sun.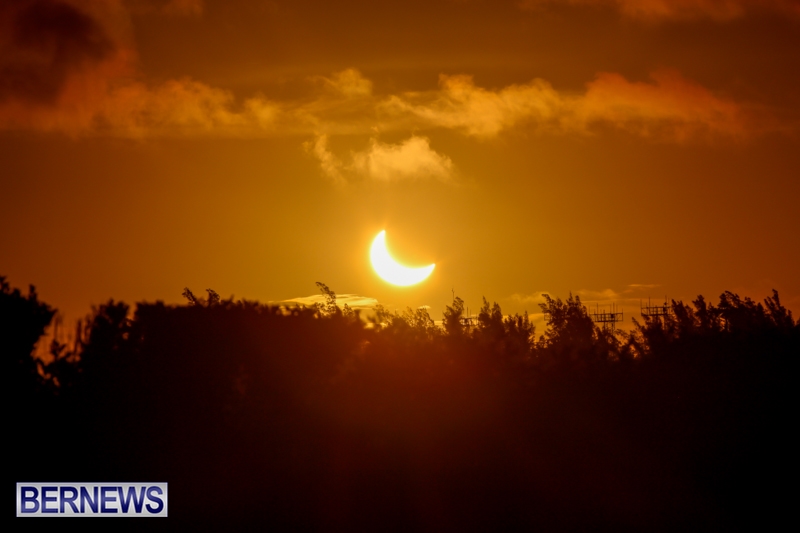 "The USA, along with parts of Europe and Africa, were treated to the 'annular' part of the eclipse: The sun appeared as if it has had a big bite taken out of it. Only people in central Africa, in countries such as Gabon, Congo, Uganda, Kenya, Ethiopia and Somalia, will get to see the total eclipse of the sun.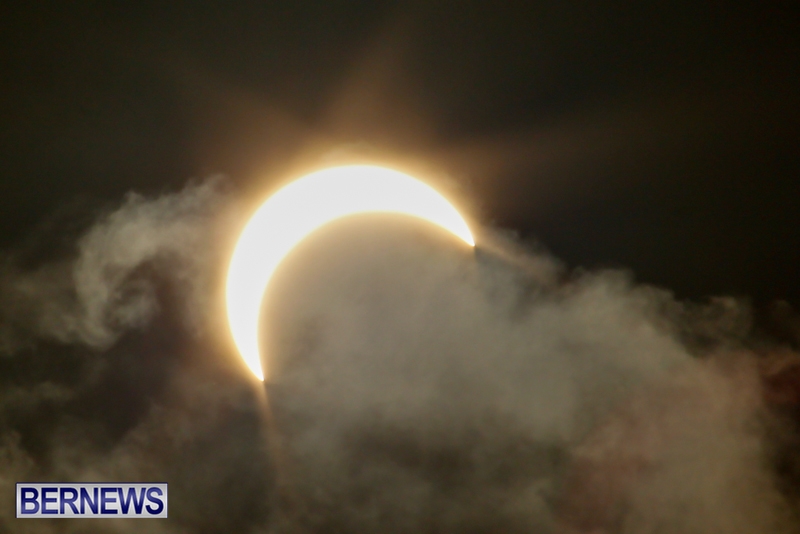 "The next chance to see a total solar eclipse in the U.S. will be Aug. 21, 2017," USA Today said.
The photos here were taken off the east end of Bermuda from 7am – 8am this morning [Nov 3], a watching location which attracted a group of international eclipse chasers who flew into Bermuda, and chartered a private jet to take them out this morning to get the best vantage point.
Click to enlarge photos:
Read More About
Category: All, Environment, Environment, Most Popular, News, Photos