People across the island will be treated to a partial view of this afternoon's [Aug 21] solar eclipse, as the Earth, sun, and moon line up to create the visually stunning phenomenon.
The event's path of totality will give people along a narrow strip of the continental United States the ability to see a full eclipse, with the moon blocking out the sun entirely, allowing for direct viewing of the sun's corona.
Slideshow of the solar eclipse seen in Bermuda in November 2013: 
.
NASA warns, "Wherever you are, you never want to look directly at the sun without protection. Like eclipse glasses, not sunglasses.
"Only when the moon fully blocks the sun, are you safe to look at the eclipse directly."
Although total solar eclipses are visible somewhere on Earth about every 18 months, it is rare for the path of totality to cross exclusively through the continental United States.
According to NASA: "That last happened in June 1257. The next time will be January 2316. Another solar eclipse will be visible in the continental United States in April 2024, but it will not pass over as many places in the United States as the 2017 event."
NASA map showing the eclipse's path of totality in the United States: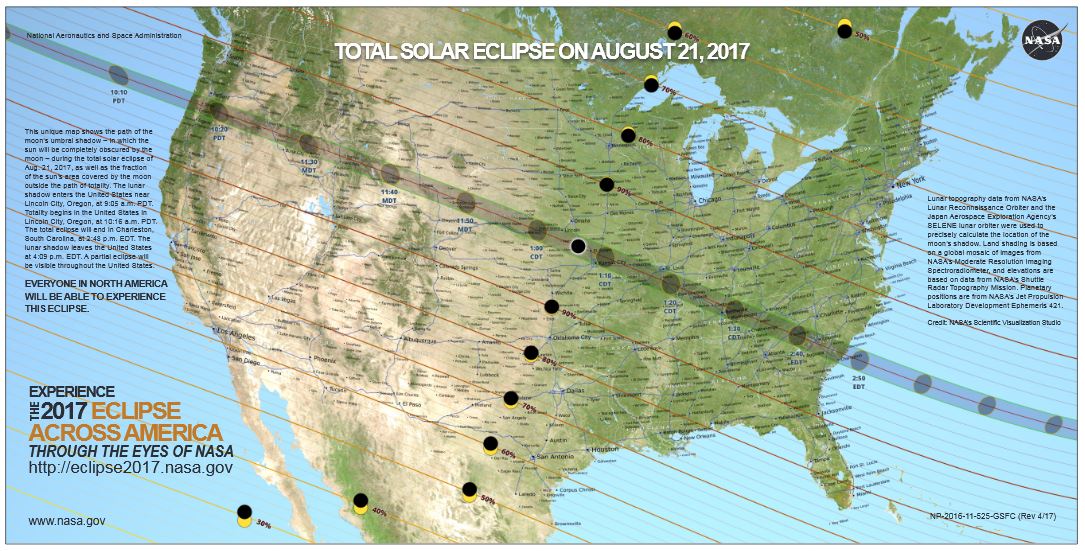 Live video streams of the eclipse from NASA television and locations across the United States will be available online.
Read More About
Category: All, Environment, News