Playing in the Friendship Semi-Finals at the Wellington Oval in St George's on Boxing Day, the Somerset Trojans defeated St David's 3-2 to claim a spot in the Friendship finals.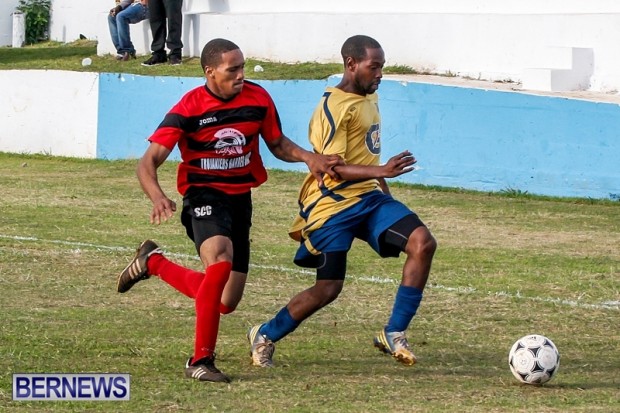 They will match up in the finals against either Hamilton Parish or Devonshire Cougars, who are set to square off in the other semi-final at the BAA field today [Dec 27].
Sean Brangman gave the Somerset Trojans a 1 – 0 lead after some 20 minutes, and three minutes later Detroy Smith from St David's made the score 1 – 1.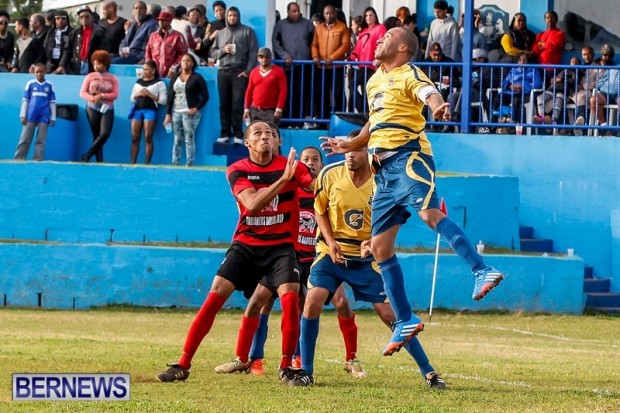 Leo Burgess put the Somerset Trojans back in front in the 41st minute, and in the 44th minute St. David's were level yet again when Angelo Cannonier made the score 2 – 2.
On the stroke of half time, a foul in the St. David's box resulted in a penalty that Brangman made no mistake in converting to give the Somerset Trojans a 3 – 2 lead at the half-time break.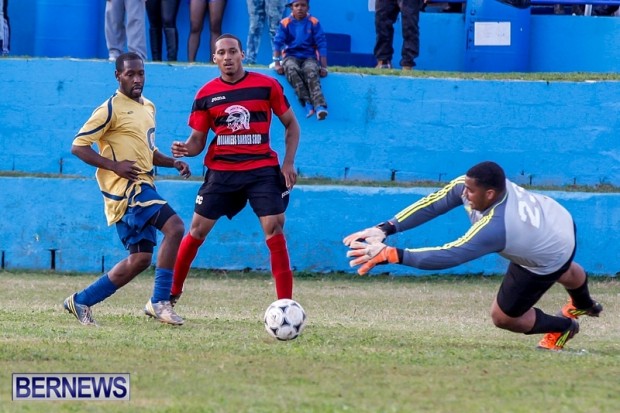 St. David's then went down a man when Andrew Paynter was sent off, and minutes later St. David's went down again when Detroy Smith was sent off for foul language. Somerset Trojans, now having a two man advantage, were able to claim the 3 – 2 victory.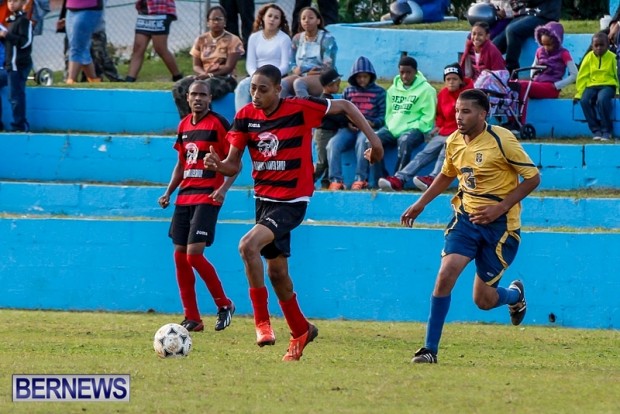 The day was marred with an unpleasant incident, as when St David's player Detroy Smith walked off the field after being given a red card, he turned and spat on referee Anthony Francis.
Click to enlarge photos:
Read More About