A Wood Ducks — one of the more colourful of the species — was spotted at the Somerset Long Bay nature reserve on Boxing Day by Bermuda Audubon Society President Andrew Dobson.
The Society said that the ducks are present in small numbers in Bermuda in most winters, and called them "the most stunning of ducks" who appear to "have been painted by numbers."
Photo by Andrew Dobson: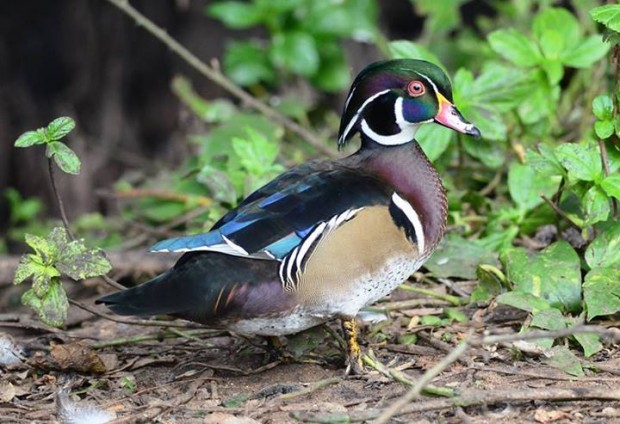 According to the Cornell Lab of Ornithology the Wood Duck is "one of the most stunningly pretty of all waterfowl.
"Males are iridescent chestnut and green, with ornate patterns on nearly every feather; the elegant females have a distinctive profile and delicate white pattern around the eye.
"These birds live in wooded swamps, where they nest in holes in trees or in nest boxes put up around lake margins. They are one of the few duck species equipped with strong claws that can grip bark and perch on branches."
Read More About
Category: All, Environment