[Updated with video] Ginny Ferson was sworn in this morning [Dec 13] at Government House, becoming the first female Deputy Governor of Bermuda.
Ms Ferson is a career diplomat who joined the Diplomatic Service in 1987 having worked previously for Leicestershire County Council and the UK Immigration Service.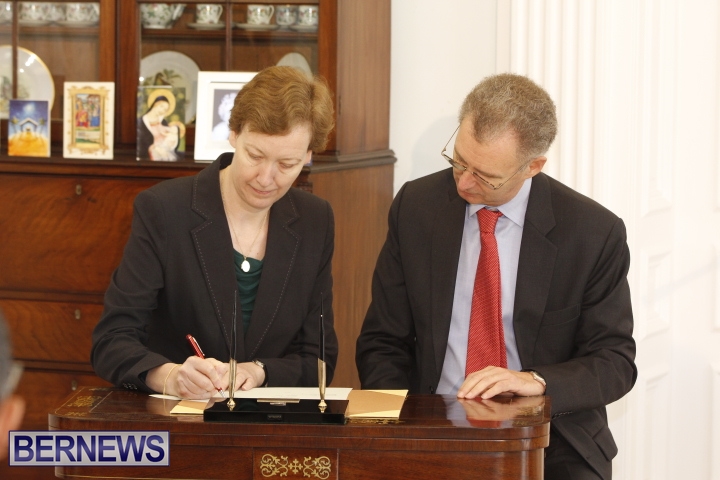 She has served in a number of roles in various overseas postings, most notably as Deputy Governor of Pitcairn while she was simultaneously First Secretary at the British High Commission in New Zealand and then subsequently British Consul-General in New Zealand.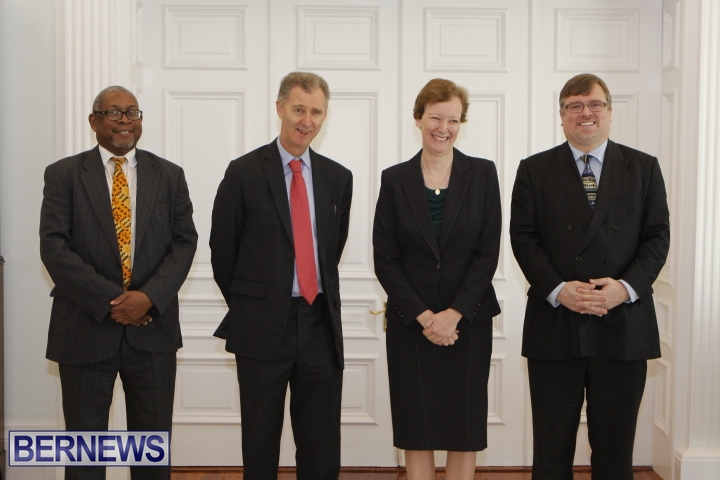 She has also served in Mauritius, Luxembourg, South Korea and Pakistan and has worked on UN, Consular and Information Technology issues within the FCO in London. Ms Ferson, a mother of two, takes over from former Deputy Governor David Arkley.
Since the 1600s Bermuda has always had male Governors, and while we have been unable to confirm beyond all doubt, it is believed Ms Ferson is the first woman to hold the position of Deputy Governor.
Update 10.49am: Government House has confirmed that Ms Ferson is Bermuda's first female Deputy Governor.
Update 11.29pm: This article originally referred to Ms Ferson as Ms Silva, as she was announced as earlier this year, but she has changed her last name since that time.
Read More About