[Updated] Government House announced that John Rankin has been appointed as the new Governor of Bermuda, and he will arrive to take up the position in December 2016
The announcement said, "Mr John Rankin, CMG has been appointed Governor of Bermuda in succession to Mr George Fergusson who departed in August 2016 to take up another diplomatic posting.
"Mr Rankin will arrive in December 2016. Mrs Ginny Ferson will continue in the role of Acting Governor until Mr Rankin's arrival.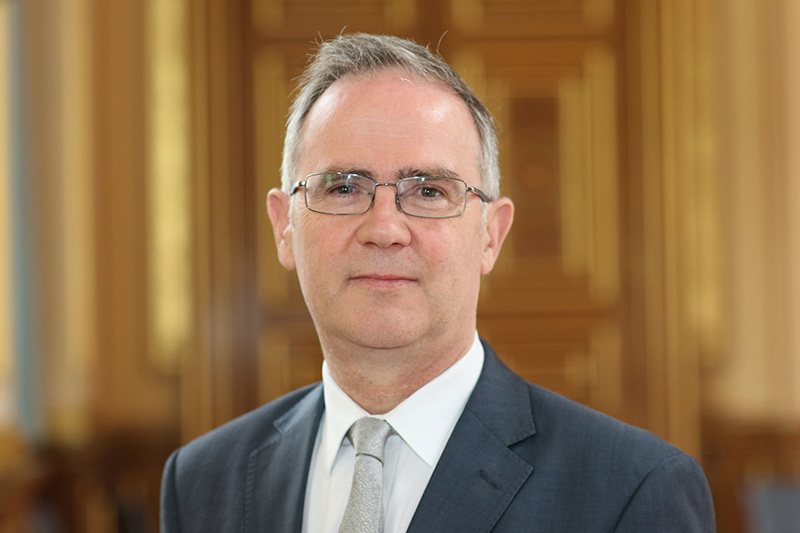 "Mr Rankin joined the FCO as a Legal Adviser in 1988 and worked in that capacity both in the UK and Geneva. His last substantive overseas posting was as the British High Commissioner to Sri Lanka and the Maldives.
"He was previously Consul-General in Boston and has served as Head of the Americas Directorate in the FCO. He is a graduate of the University of Glasgow and of McGill University, Montreal. Prior to joining the FCO he qualified and practised as a solicitor in Scotland and was a lecturer in public law at the University of Aberdeen."
On his appointment as Governor of Bermuda, Mr Rankin said, "I very much look forward to taking up the role of Governor and working in partnership with the elected Government in the interests of the people of Bermuda.
"Bermuda has a well-deserved reputation as a vibrant place to do business and an attractive place to live or to visit. That vibrancy will be all the more evident as we approach the America's Cup next year and Bermuda has the opportunity to showcase itself to the full on the world stage."
Update 12.35pm: Premier Michael Dunkley said, "We will welcome the new Governor in December. We are pleased to see that the FCO process of appointing a Governor for Bermuda has been completed.
"We note Mr. Rankin's wide range of expertise, which we consider could be an asset to Bermuda's growth in the next few years."
Read More About