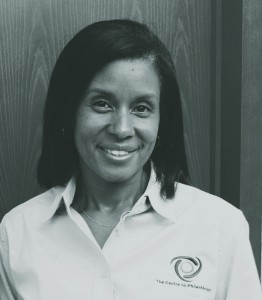 The Centre on Philanthropy have today [Jan 14] confirmed the appointment of Ms. Karen D. Smith as the new Programme Manager, effective January 2, 2014.
Elaine Williams, Executive Director states: "It is a pleasure to have Karen join our team.
"She is an excellent complement to our dynamic team and brings a wealth of experience in volunteering, event management and teaching.
"The CoP works to promote and advocate for an effective and sustainable Third Sector [non-profit] by providing training & education, fostering collaboration and supporting volunteerism.
"Karen's extensive skill and expertise will be integral in achieving our strategic goal to improve capacity in non-profits, increase contributions to the community by volunteers and to create greater public awareness of Bermuda's non-profit sector and The Centre on Philanthropy."
In her new role as Programme Manager for the Centre on Philanthropy, Ms Smith will oversee Training and Education as well as Volunteer Programmes.
"Ms Smith has worked as a volunteer for the Centre on Philanthropy for the past year in numerous capacities – Volunteer School Outreach Coordinator, Conference Volunteer Coordinator and Co-organizer of the 2013 Give Back Games – proving the skills required in her new position", a spokesperson said.
"Additionally Ms Smith has acquired considerable expertise working as The Reading Programme Manager at CedarBridge Academy for over 10 years as well as several years in social services, finance and exempt company insurance."
Ms Smith states: "I am very excited to be joining The Centre on Philanthropy, it allows me the opportunity to work in an area that I am extremely passionate about.
"As an advocate for the Charitable Sector it presents the opportunity for me to contribute to improving lives, by assisting non-profits in gaining the skills and knowledge they need to benefit the community they serve. "
Ms. Williams adds, "This is a perfect example of how volunteerism can lead to employment".
Read More About
Category: All