The Bermuda Association of Licensed Trustees [BALT] has announced the election of new officers. The new appointments include new president Michelle Wolfe, new vice president Kim White, new treasurer Deanna Didyk, and new secretary Michael McAuley.
From left to right, Kim White [Vice-President] Michelle Wolfe [President], Deanna Didyk [Treasurer] and Michael McAuley [Secretary].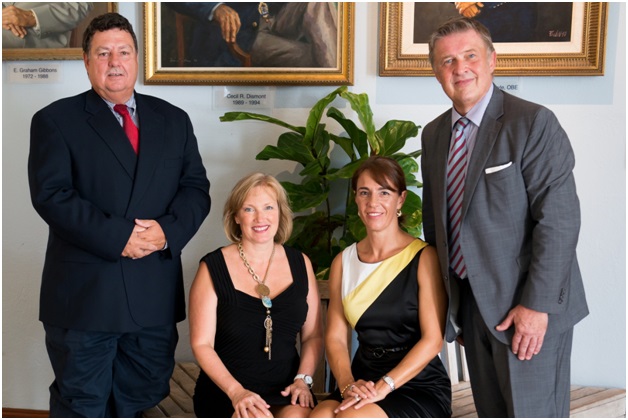 A spokesperson said, "Founded in 1994, BALT is a forum for the interests of its stakeholders and acts as a representative body for all 30 companies licensed by the Bermuda Monetary Authority to carry on trust and related business in Bermuda.
"BALT makes representations to Government and is often invited to deliver submissions and reports on trust legislation, fiduciary ethics, good practice, and regulation of the industry. The Association is a key contributor to the Bermuda Business Development Agency's strategic plan to promote existing international business and actively develop new business in Bermuda.
"Celebrating 20 years of commitment to the absolute integrity and high international standing of Bermuda's trust industry, BALT is organizing a general symposium for its members to discuss the international position of Bermuda's trust industry and to hear the views of both local and international speakers on current topics of interest such as new trust law reform proposals, compliance and enforcement, tax information exchange agreements, and know-your-client initiatives.
"The 2014 Conversation of Bermuda Licensed Trustees will take place on May 1, 2014 at the Royal Bermuda Yacht Club."
Read More About