BermudaAlpha.bm will be holding two events this week, with the first event, held in partnership with MenSpeak and dubbed "Money, Power, Respect,"  featuring a symposium with panelists including economist Craig Simmons, educator Dr. Lou Matthews, Rev. Nicholas Tweed, Erron Hill, Antonio Belvedere, and Quinton Sherlock, who will join the panel from Africa via Skype.
The event is free of charge for all who wish to attend and is set to take place on Thursday, March 20 from 6.00pm through 8.00pm at Bermuda College in North Hall G301.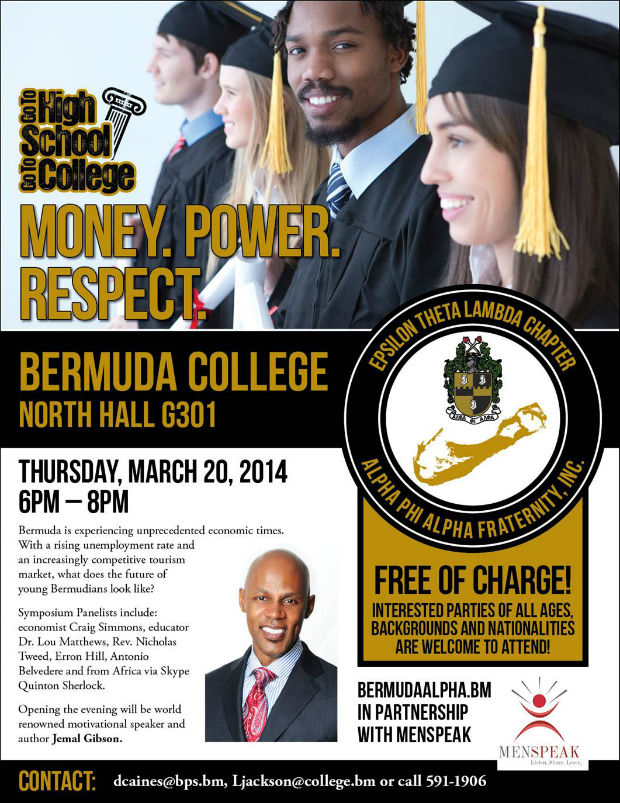 The second event invites male senior students from all high schools in Bermuda to attend a Leadership Breakfast.
According to a spokesperson, "The objective of our leadership breakfast is to provide a forum for young men in the community to acquire information that will set them on the path to success in their aspiring careers."
The Leadership Breakfast will be held on Friday, March 21 from 8.30am through 10.30am at St. Paul's AME Centennial Hall.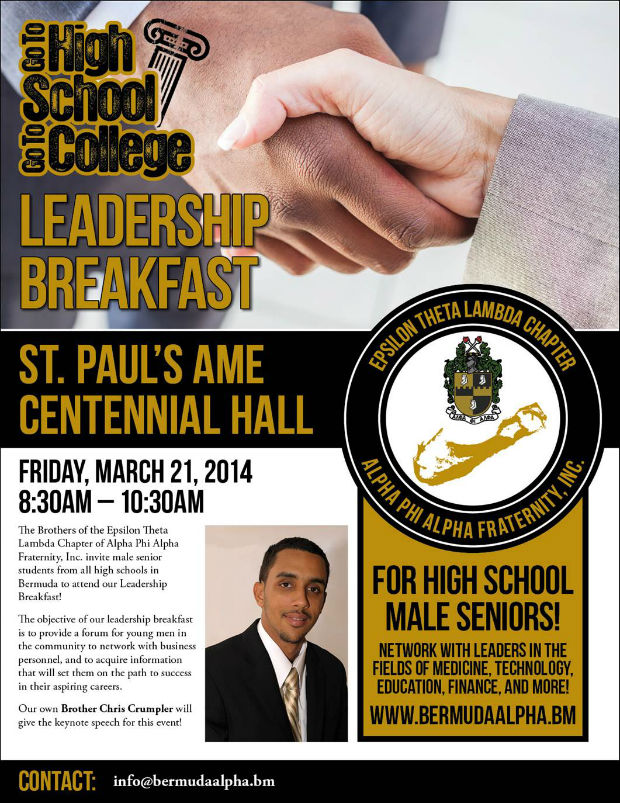 Read More About
Category: All