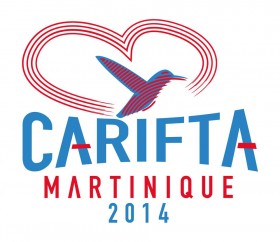 The Bermuda National Athletics Association [BNAA] has announced their team for the 2014 Carifta Games, with 13 athletes set to compete.
BNAA President Donna Watson said, "The BNAA are delighted to announce the Carifta Team for 2014. The team will consist of 13 athletes.
"We have increased our standards as this year we are looking for quality and not quantity. Therefore these athletes have worked very hard and committed themselves to reach the standards that were set.
"We are very pleased with this team and, watching all of them compete at the just concluded Interschool Sports, I am very pleased with their performances and know that they are ready for the Games.
"Unfortunately, we did have three other athletes qualify, including Kyle Webb, Bruce DeGrilla, and Devwah Whaley, but due to school commitments they are unable to attend the games.
"We are looking for some good performances from these athletes and know that they will represent Bermuda well and give 100 percent. I am sure we will return with a few medals.
"Below is the team and the events they will be competing in. The team departs Bermuda on Wednesday, April 16. The Games, which are being held in Martinique, begin Friday, April 18 with the Opening Ceremony, and the competition runs from Saturday, April 19 through Monday, April 21."
U18 Girls
Tiara DeRosa – Shot Put and Discus
Faheemah "Kyrah" Scraders – 800m & 1500m
Sakari Famous – High Jump
Azaire Smith – High Jump
U20 Girls
Taahira Butterfield – 100m & 200m
U18 Boys
Kionje Somner – 200m & 400m
Daniel Oatley – 3000m
Jahnai Perinchief – High Jump & Triple Jump
David Darrell – 800m & 1500m
Michaiah Robinson – 400m & 800m
U20 Boys
Chas Smith – Triple Jump & Long Jump
Dage Minors – 1500m & 5000m
Justin Donawa – Triple Jump
Traveling with the team:
Team Manager – Dal Minors
National Coach – Troy Douglas
Assistant Coach – Devon Bean
Physio – Susan Verity
Read More About