Khaleb Tota was once again back in action competing at the Junior Jumping Competition in Wellington, Florida, following a 12th place finish on day two of the event.
Tota competed in the Championship Round, once again riding Libertina, and the pair finished in 8th place with four penalty fault points.
There were seven clear rounds in this class, which was won by Victoria Craig riding her own mount, Bellalina.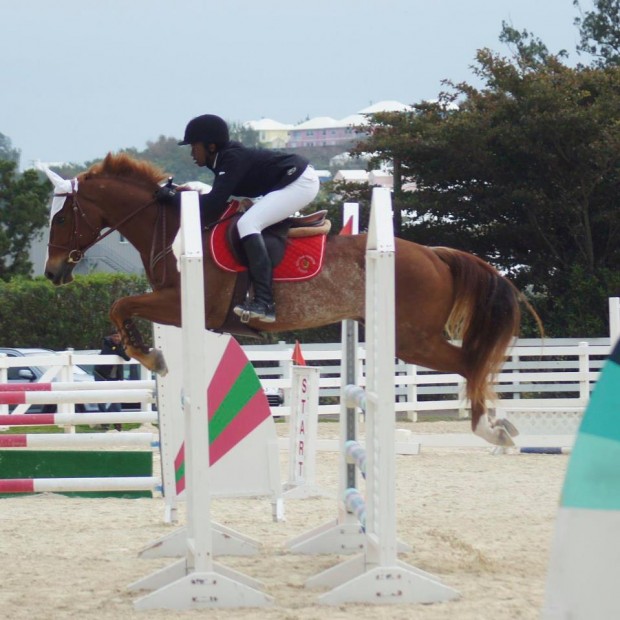 The event is taking place at the famous Palm Beach show grounds where the winter festival recently concluded. Riders from Barbados, Cayman, Jamaica, Trinidad, and Bermuda teamed up with riders from the USA and Canada for three days of qualifying rounds culminating in the final.
This is Khaleb's second year of competing at this event as last year he teamed up with Riley Correia, but this year Bermuda sent only one rider.
Read More About