Footy Force Futsal Academy will be sending their "Cadete" Boys Team to participate in the invite-only 2014 World Futsal Championships to be held at the ESPN Wide World of Sports Complex at the Walt Disney World Resort in Orlando, Florida from August 6 through August 10, 2014.
A spokesperson said, "160 youth teams representing countries from around the world will participate in six age groups in front of coaches, international scouts, and famous players.
"With the Footy Force team joining Spanish Champions F.C. Barcelona and Brazilian powerhouse Minas Tenis, as well as other international teams representing Europe, South America, Oceania, Asia and North America, this tournament is sure to become the perennial showcase of the top futsal talent from around the world each year."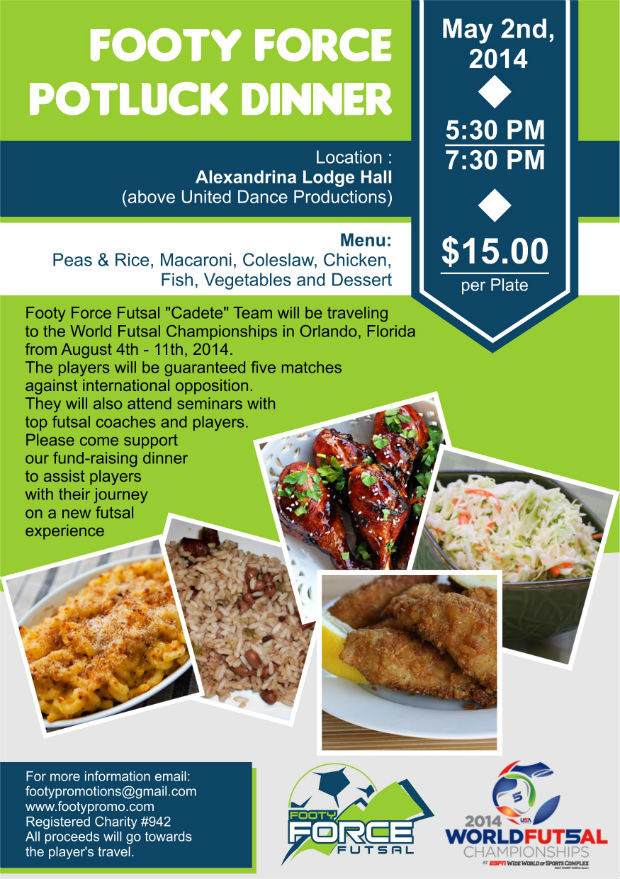 "In addition to the tournament, the players will also attend various symposiums, including "The Pathway to Becoming a Pro Futsal Player" seminar held by top coaches and club directors from around the world. Footy Force Futsal Academy will be fundraising to assist players with travel costs.
"We will be hosting a potluck dinner on May 2, 2014 at Alexandrina Hall, above United Dance Productions, from 5.30pm through 7.30pm. The potluck will include a menu of peas and rice, macaroni, coleslaw, chicken, fish, vegetables, and dessert at a cost of $15 per plate.
For more information on the journey to the World Futsal Championships, visit their website.
Read More About