[Updated with video] Despite the less than co-operative weather, the annual Peppercorn Ceremony took place this morning [Apr 23] in St. George's, following a tradition which first began in 1816.
Marked by pomp, circumstance and pageantry, the King's Square ceremony requires the Governor to accept the annual peppercorn rent paid by Freemasons for use of the State House.
The State House was built in 1620 and is Bermuda's oldest stone building. The landmark was used for the General Assembly of Bermuda until 1816, when the capital moved to Hamilton.
The Government of the day then rented the building for one peppercorn a year to Bermuda's Masonic Lodge 200 of Scotland, an agreement which continues to this day.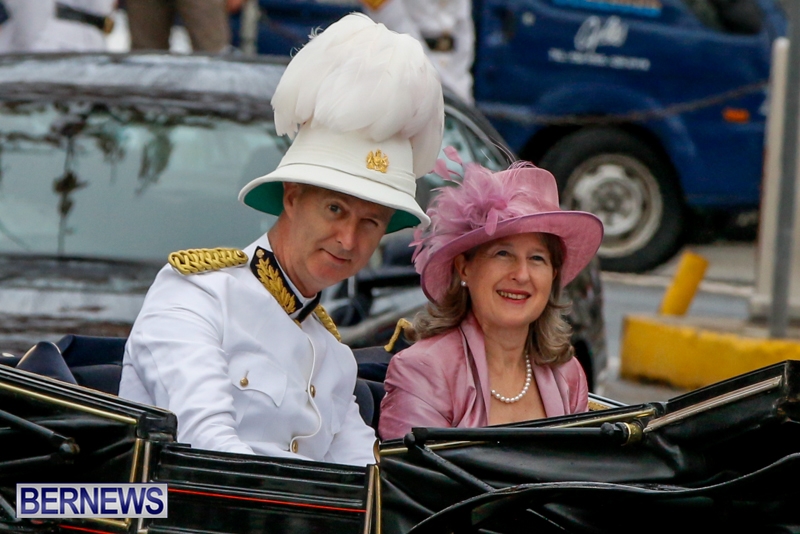 Numerous MPs from both sides of the aisle attended, and various dignitaries arrived with great ceremony. School children and visitors joined residents as they lined the square to watch the event.
As tradition dictates, the Governor travelled in a Bermuda-style horse-drawn carriage, and the symbolic peppercorn was presented to the Governor on a velvet cushion.
Click to enlarge photos:
Read More About