Volunteers from the Kitson Group of Companies, lead by Scott Kitson, spent part of the day yesterday [May 21] working to clean up the Casemates site, following up on the significant pre-restoration work, including demolition, that has already been carried out by local volunteers.
The team performed work including sweeping, cleaning, and throwing out the debris and accumulated trash in the lower buildings and in the facility's upper yard.
The volunteer crew works on the Casemates grounds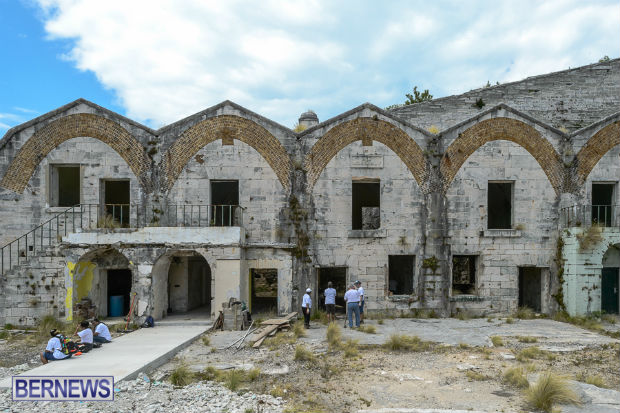 Casemates, the second oldest building in Dockyard, housed the Royal Marines Light Infantry. It was built between 1839 and 1843 by a large number of British convicts who were brought in from England, and it served as Bermuda's maximum security prison from the early 1960s until 1994.
The volunteer crew in front of the Casemates facility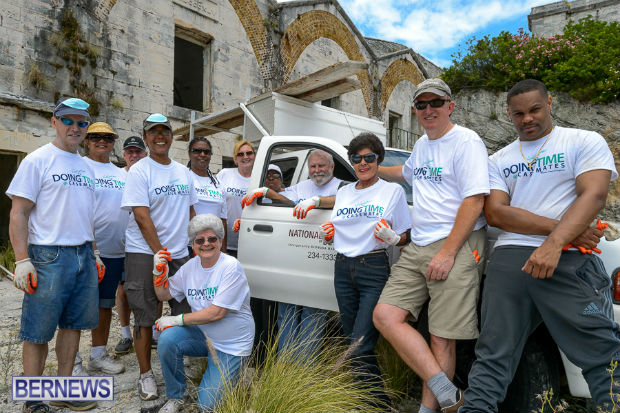 Read More About
Category: All, Environment