Tony Plant of Newquay, Cornwall will be the guest beach artist at the next Bermuda Beach Art Festival, which is scheduled to be held on  March 28th, 2015.
Mr. Plant has been creating Beach Art for more than two decades, with the temporary art form having taken him from Cornwall,England to Scotland, France, Spain and Sri Lanka.
The very first guest beach artist at the inaugural Bermuda Beach Art Festival in March 2012 was Frenchman Sam Dougados who was then the current Beach Art World Champion. The second guest beach artist was Jersey Islander,Andy Coutanche.
This year's beach artist was Californian Andres Amador. Each artist brought their own unique styles and they created masterpieces on Bermuda's beaches which can be viewed on the Bermuda Beach Art facebook page site which also shows local beach artists.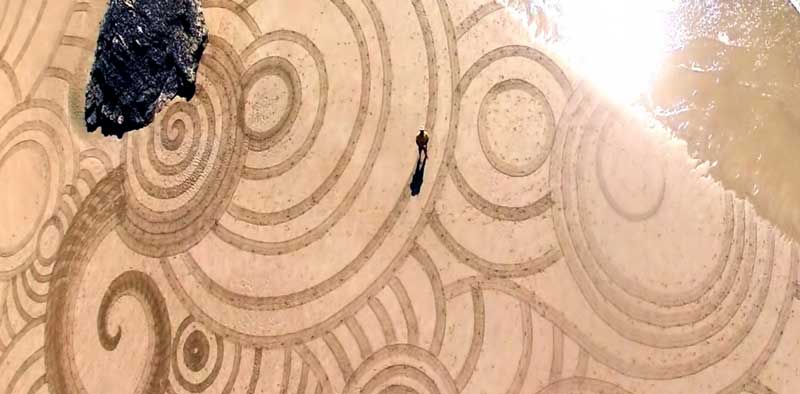 Nicky Gurret, a beach artist and director of the Festival said, "Having Tony come to Bermuda in March 2015 is exciting, as not only is he he a noted beach artist, but he is also an environmental artist in other mediums which is particularly interesting."
"As with past guest beach artists there will be free beach art workshops prior to the competition given by Tony Plant for those interested in creating beach art."
Read More About
Category: All, Entertainment