The Bermuda Health Council [BHeC] and Bernews have teamed-up to answer your questions about the island's health care system, and this month BHeC answers questions about whether a healthcare provider can charge upfront.
Visit www.bhec.bm to submit your queries and look for your response on the last Wednesday of every month on Bernews.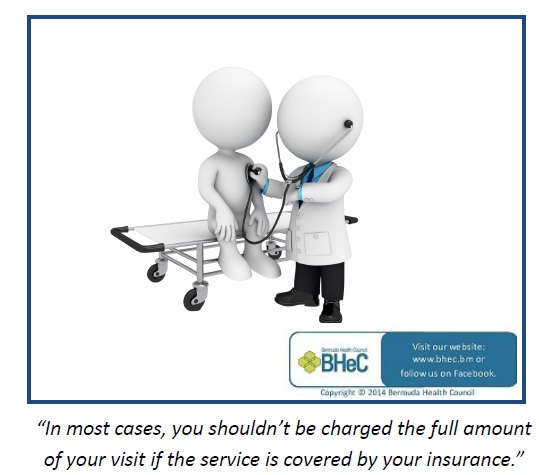 Question:
I went for an allergy shot at my doctor's office and they said I would be responsible for the full charge of the shot. I know my insurer covers at least some of the charge, so why was I asked for the full amount? I thought the practice of charging upfront had been banned.
Answer:
In most cases, you are right: a health professional should not charge you the full amount of your visit if the service is covered by your insurance. The doctor's office may charge a co-pay, which is quite simply the difference between what your insurance company will pay a provider for their service, and the provider's full charge for a visit.
The Claims Regulations 2012*abolished upfront charges so that the insured portion of a health bill would not be charged directly to an insured patient at the time of the visit. They also set-out requirements for health providers to be paid promptly by insurers.
The Claims Regulations require:
that health professionals submit claims to the insurer;
the insurer must process claims in a certain time period and supply the health professional with current information about their insureds; and
patients must provide their health professional with up-to-date personal and insurance information.
That being said, there are some exemptions. Providers can charge upfront if it is for a medical appliance, device or product e.g. glasses; if the healthcare professionals is not regulated by a statutory body; if a patient is not insured or if the coverage cannot be verified at the time of the visit. In addition, some health professionals have applied and been accepted for exemptions by the Bermuda Health Council.
The current list of exempted health professionals, as well as further information regarding the Claims Regulations, can be found on our website here.
If you believe your health professional has charged you upfront for an insured service, you should speak with them and your insurer to determine whether it was an error or misunderstanding; but if it cannot be resolved please report it to the Bermuda Health Council on 292-6420 or healthcouncil@bhec.bm
* The full name of this legislation is the Health Insurance [Health Service Providers and Insurers] [Claims] Regulations 2012.[PDF here]
Read More About