[Updated with video] The Christmas season was in full swing last night [Dec 5] as crowds of people of all ages made their way to St George's for the annual Bermuda National Trust Christmas Walkabout in the Towne of St George's.
Roads were lined with commuters making their way to the east end event, and a traffic jam ensued with some reporting a 45 minute drive from the Causeway into the town. They found a well-lit and well decorated 'Olde Towne,' with the Town Crier hosting live entertainment on the square.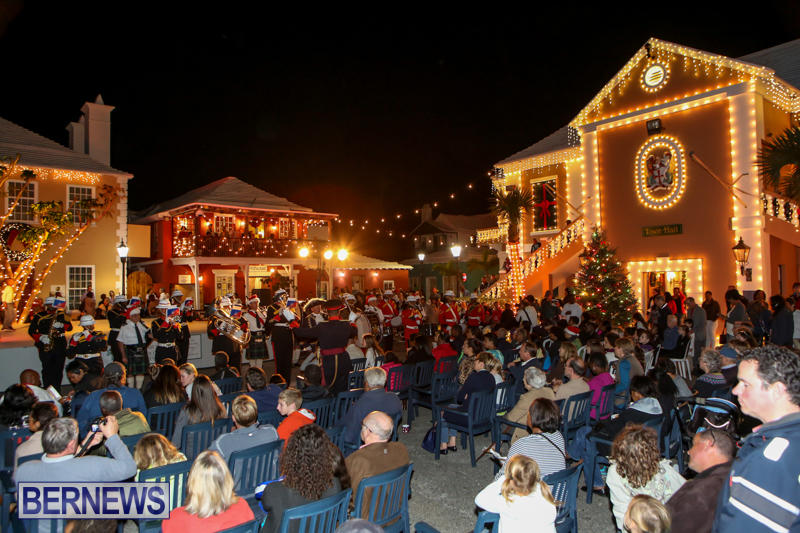 Homes and shops were open throughout the town with merchandise available for sale, restaurants filled with diners and free eggnog and wine being served in some locations.
Entertainment was held throughout the evening and was scheduled to include the Bermuda School of Music Suzuki Strings, DanceSations, Jackson School of Performing Arts, In Motion School of Dance, The Band and Corps of Drum of the Regiment and the Bermuda Islands Pipe Band, Christ Church Bell Choir, James Arnold Recorder Ensemble, Clearwater Middle School Choir, Salvation Army Band and more.
Click to enlarge photos:
Read More About