Woodworks Carpentry Training Centre is offering a number of woodworking programmes for people of all ages, with core classes already underway, adult classes starting on January 10, an after school programme set to begin on January 18, and a potential Saturday morning class in the works for children.
The company's newsletter said, "Recently, our core Intro to Carpentry programme, running threes days per week for six months, started with ten students. Our Afterschool Carpentry Club for youth [P5 - M3] will be held on Friday afternoons starting on January 18, 2015."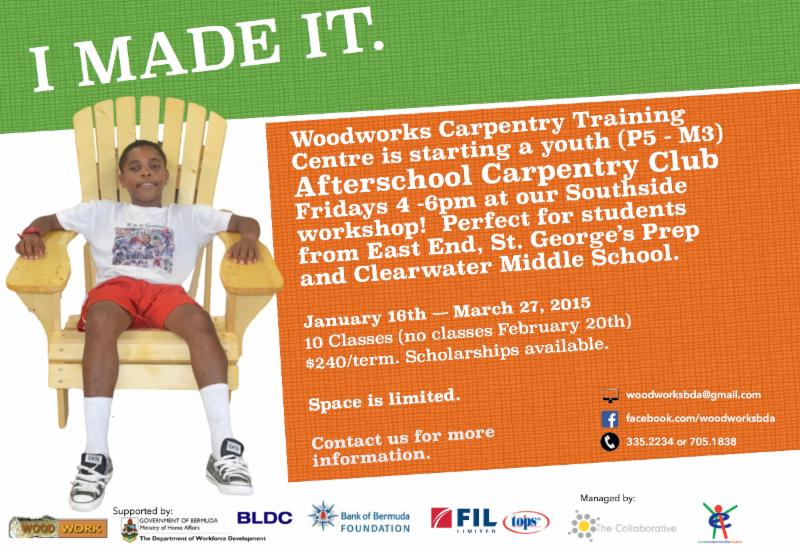 "We are considering starting a Saturday morning class but are awaiting interest. Please contact us if you would sign your child up for a Saturday class."
The Afterschool Carpentry Club will run from January 18 to March 27, 2015 – a total of 10 classes. The cost is $240 per term, with scholarships available.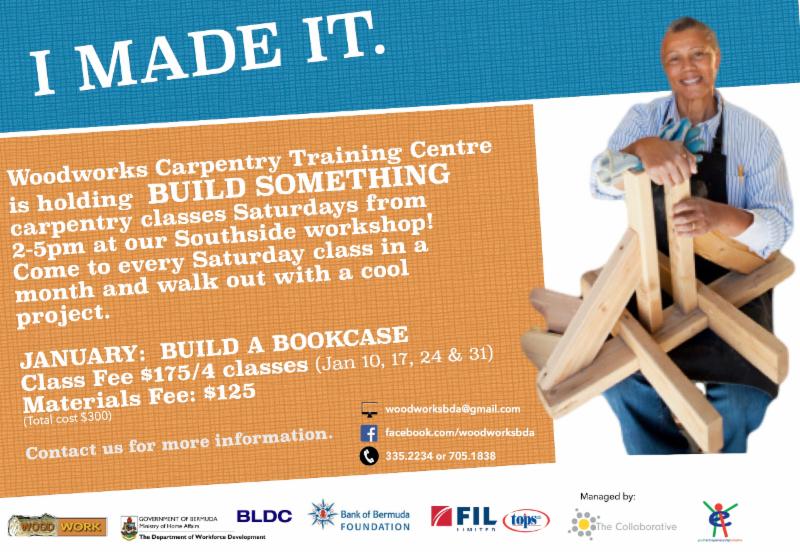 The adult Build Something carpentry classes will run on Saturdays starting on January 10, with four classes taking place at the Woodworks Carpentry Training Centre Southside workshop from 2.00pm to 5.00pm each day.
The class fee is $175 and the materials fee is $125, for a total of $300 per student. Students will be constructing a bookcase during the course.
For more information, visit the Facebook page, email woodworkbda@gmail.com, or call 335-2234 or 705-1838.
Read More About
Category: All