Many on the island are mourning the recent passing of Cecil Downs, the founder of the Bermuda Boys' Brigade, with the Reverend Anthony D. Pettit, Chaplain to the Bermuda Boys' Brigade, writing that he will be "sadly missed."
Mr. Downs passed away recently at the age of 99, just a few months shy of his 100th birthday, and a funeral will be held to memorialize him on Wednesday [Feb 18] at 4.00pm.
Mr. Downs first joined the Boys' Brigade in Ireland when he was 8-years-old, and started the Boys' Brigade in Bermuda in 1960 after arriving on the island in 1958.
He served as the Captain until 1986 when there were six Companies in Bermuda and was honoured in the 1986 Queen's Birthday honours list with a Queen's Certificate for his lifetime work with the Boys' Brigade in Bermuda.
Mr. Downs celebrates his 99th birthday with the Boys' Brigade last year: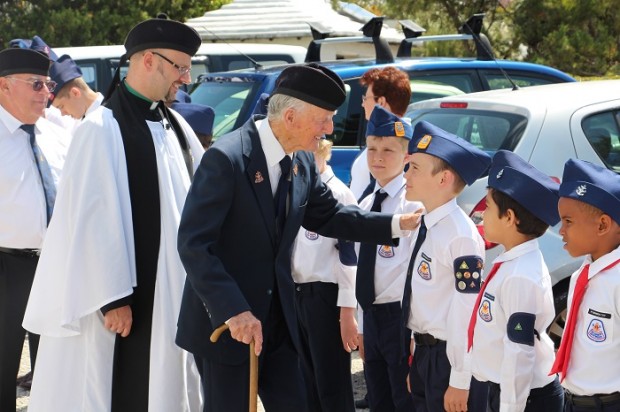 In a letter regarding the funeral Of Mr. Downs, Rev Pettit wrote, "To this day, the Bermuda Boys' Brigade [along with their sister organization, The Church Girls' Brigade] seeks to encourage boys and girls to not only be good citizens and fully rounded human beings, but to reach beyond themselves and be the best that they can be.
"Through Mr. Downs' ministry, many boys and girls have achieved high levels of success and been supported in their education and careers," added Rev Pettit, who called Mr. Downs an "astonishing man who always saw the best in everyone."
Current and past Brigaders have been asked to attend the funeral in their uniforms to pay their final respects to Mr. Downs.
Read More About