Kevin Kallaugher, a former Masterworks artist in residence, has won the the Grand Prix Press Cartoon Europe [PCE] 2015 for a cartoon published in The Economist on the October 18, 2014.
Mr. Kallaugher's winning cartoon: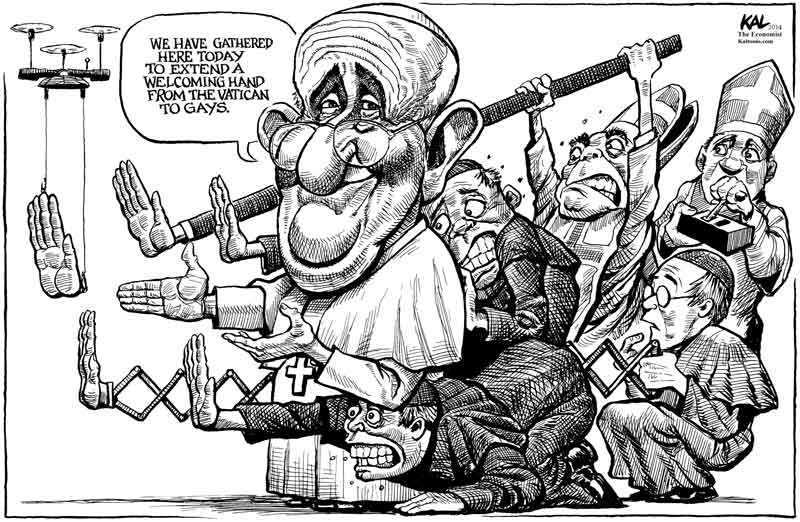 Mr. Kallaugher, the editorial cartoonist for The Economist for more than 25 years, was in residence at Masterworks from June to August 2014, spending his time on the island creating a 13-panel series about the island, a limited edition fine art print portfolio of which is available at the museum.
The European cartoon of the year was selected from over 400 published works from 151 cartoonists in 26 countries. As the winner, Mr. Kallaugher receives a cheque for 8,000 EUR, along with a bronze trophy designed by Belgian graphical artist Ever Meulen.
An example from 'A Bermuda Journey,' Mr. Kallaugher's work while in residency at Masterworks: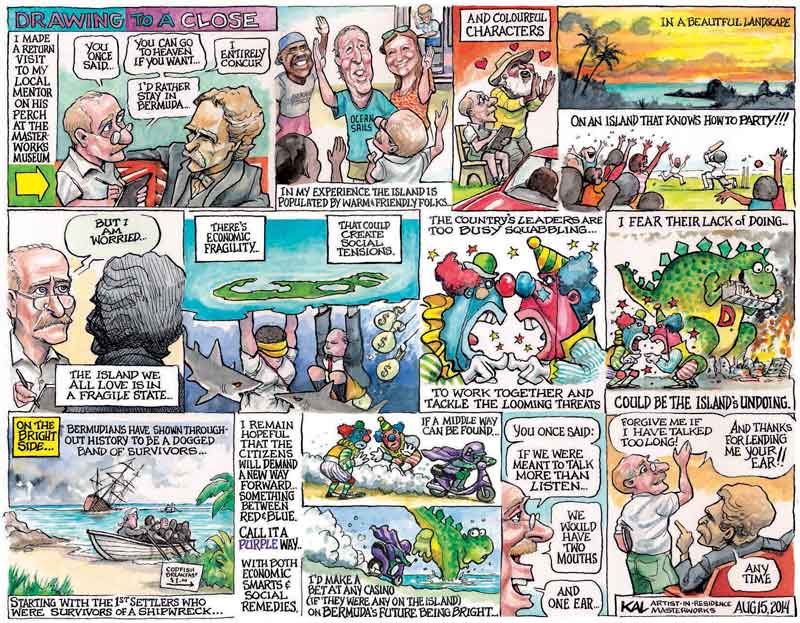 Second and third prize, each good for 1,000 EUR, went to Jean Gouders of the Netherlands for a cartoon published in BN De Stem on December 11, 2014, and to Quirit of Belgium for a cartoon published in Gazet van Antwerpen on the December 30, 2014.
The deciding jury was composed of journalists from different countries, including Olivier le Bussy, Kris van Haver, Lukas de Vos from Belgium, Denis Crowley from Ireland, Mark John, Sara Lewis, Simon Frédéric from the UK, and was assisted by Vincent Baudoux from the PCE-committee.
Mr. Kallaugher has captured Johnny Barnes in cartoon form: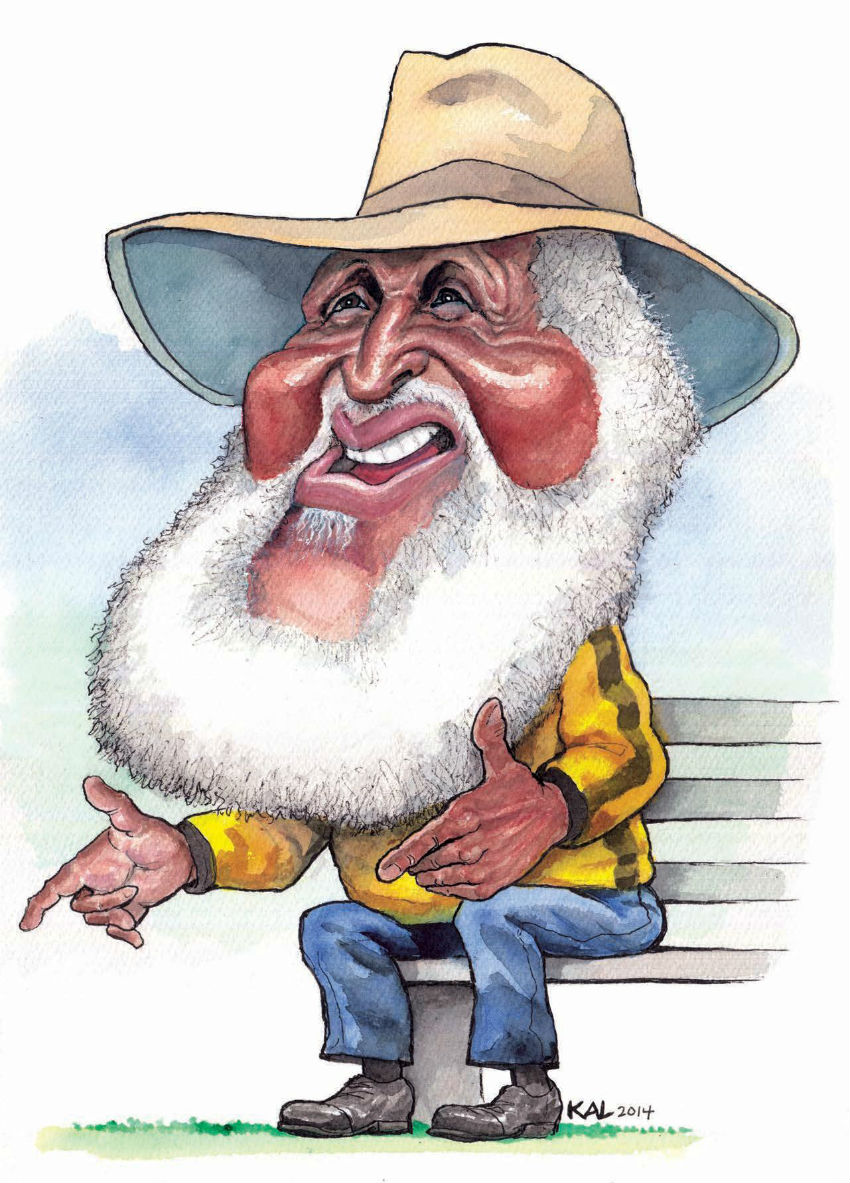 The awards will be handed out officially at a ceremony on July 4, 2015 at the opening of the 54st International Cartoon Festival in Knokke-Heist, Belgium. All cartoons nominated for the PCE and PCB [Press Cartoon Belgium] will be shown at the exhibition of the Cartoon Festival during summer 2015.
According to the Masterworks website leading up to his residency, "Kevin Kallaugher is the international award-winning editorial cartoonist for The Economist magazine of London and The Baltimore Sun."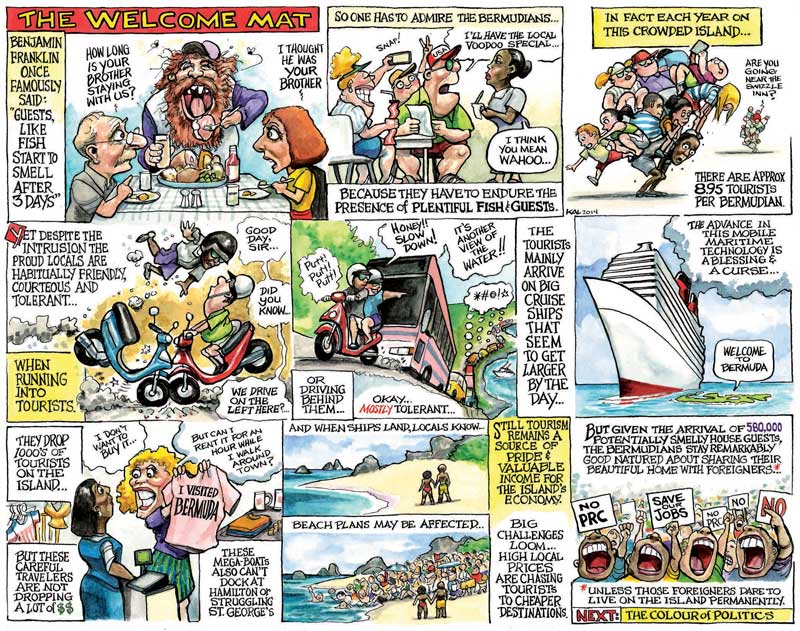 "In a distinguished career than spans 35 years, Mr. Kallaugher has created over 8,000 cartoons and 140 magazine covers, with a resumé including a half dozen collections of his published work, one man exhibitions in six countries, with additional international honours and awards in seven.
"He has created acclaimed animations and calendars, toured the United States with the Second City improv comedy troupe, and addressed audiences around the world. Mr. Kallaugher, who originates from Norwalk, Connecticut, is currently the artist-in-residence at the University of Maryland, Baltimore County."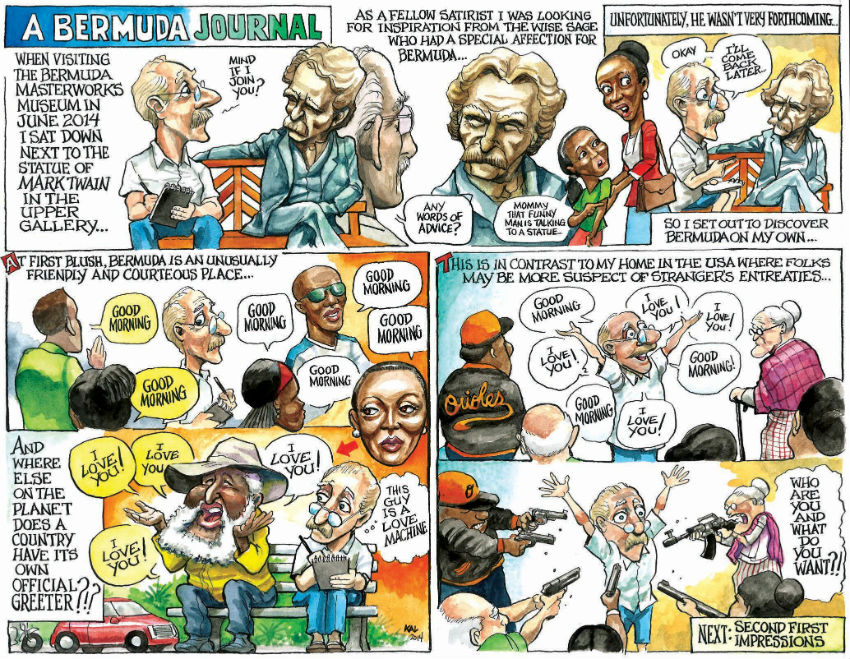 In 1999, The World Encyclopedia of Cartoons said of Mr. Kallaugher, "Commanding a masterful style, Kallaugher stands among the premier caricaturists of the [twentieth] century."
Read More About
Category: All, Entertainment