[Written by Eron Hill]
"What happens when a man stands up and says "enough is enough?" We build the path as we came … rock by rock."
The movie "Selma" chronicles the historic march from Selma Montgomery, Alabama, during the Civil Rights movement in 1964, which prompted President Lyndon Johnson to sign the Voting Rights Act on August 6, 1965.
That act was a landmark piece of federal legislation in the United States that prohibited racial discrimination in voting. The film is a touching and honest story of the brave and dedicated men and women who risked their lives in the fight for equal rights.
The harsh realities which movies such as Selma depict, can make it hard to watch at times. However, I believe that this makes it all the more crucial for us as young people today to learn about our history.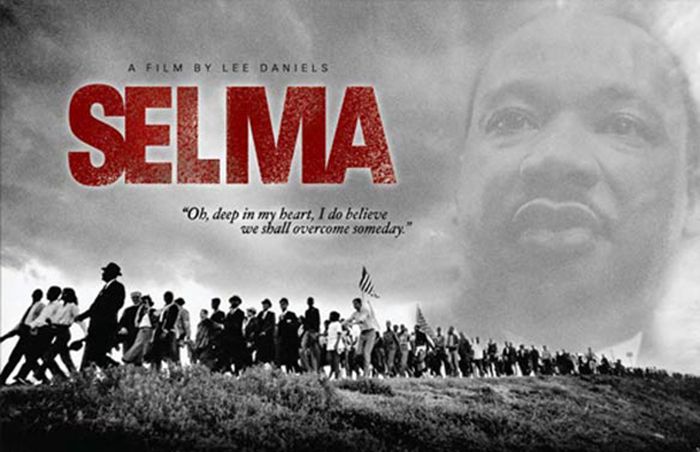 As time goes on, those who lived through the height of the civil rights movement will no longer be alive to share their stories, and we as young persons, must become the vessels through which these stories are recounted for generations to come.
Here in Bermuda we had an equal struggle for voting rights to be extended to all Black Bermudians. Many of you will not know that up until 1968 most Black Bermudians were denied the right to vote right here in Bermuda.
That would mean many of your parents and grand parents were denied the right to vote when they were at the age of 18. This is even more reason for us to exercise these rights that they fought for an awareness of history provides a context for understanding and interpreting the current world, as well as relating to one another. There are so many issues, especially concerning race, embedded in the history of the world that we live in that transcends present-day.
Part of being a productive member of society is educating yourself about the past. Marcus Garvey once said, "a people without the knowledge of their past history, origin, and culture is like a tree without roots"
Here in Bermuda, just weeks ago, thousands gathered on Cabinet grounds and stood together in solidarity for a unified cause; we all were able to witness how beautiful it can be and how much can be accomplished when people join together for a cause greater than themselves.
I encourage my fellow young people to come out and see the movie this Thursday at Liberty Theatre at 8pm. It may be more important for us as young men and women to see it than it is for those generations that have preceded us. Bring your parents and grandparents as a show of respect for their efforts to give you the right to vote
Tickets for the special showing of "Selma" are on sale at PLP HQ and the Liberty Theatre for $20. I encourage everyone who can to come out and enjoy this movie event this Thursday at 8pm. I look forward to seeing you there!
-Eron Hill
Read More About
Category: All, Entertainment, Films/Movies