The U.S. Consulate General, in partnership with Bermuda College, has announced the opening of the first EducationUSA Reference Center in Bermuda today [Mar 30] at the Counselling and Career Center at Bermuda College.
EducationUSA is a U.S. Department of State-supported network of hundreds of advising centers around the world. Each year, EducationUSA advisers provide millions of international students with accurate, comprehensive, and current information about how to apply to U.S. colleges and universities.
EducationUSA staff also work with U.S. higher education professionals to promote international student recruitment.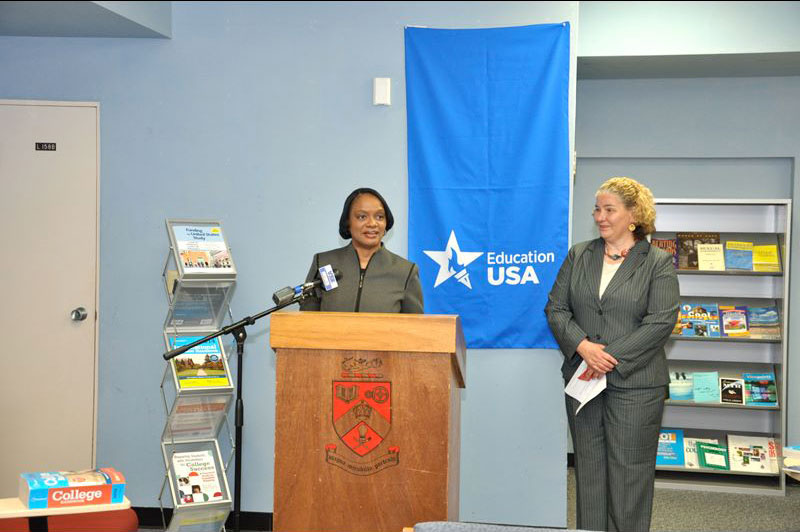 The Center will feature free internet access for U.S. college searches, offer up-to-date reference books and materials – provided by the U.S. Consulate – to guide students in the application process, and provide information on financial aid.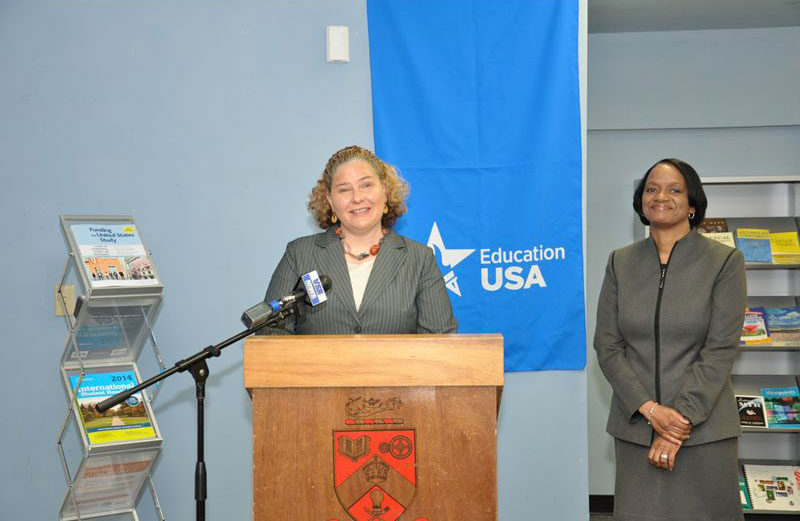 Bermuda College President Dr. Duranda Greene said, "Bermuda College is pleased to partner with the U.S. Consulate General in formalising a relationship to augment the provision of resources to Bermuda College students. This includes information regarding immigration requirements, access to scholarships, funding, university transfer advising and more.
"We also anticipate that our services to the community in general in such areas will be enhanced, and that as an EducationUSA Reference Center, Bermuda College will be able to continue to offer accurate, comprehensive, and timely information about colleges and universities in the US, and guidance on how best to access those opportunities, including funding for international students."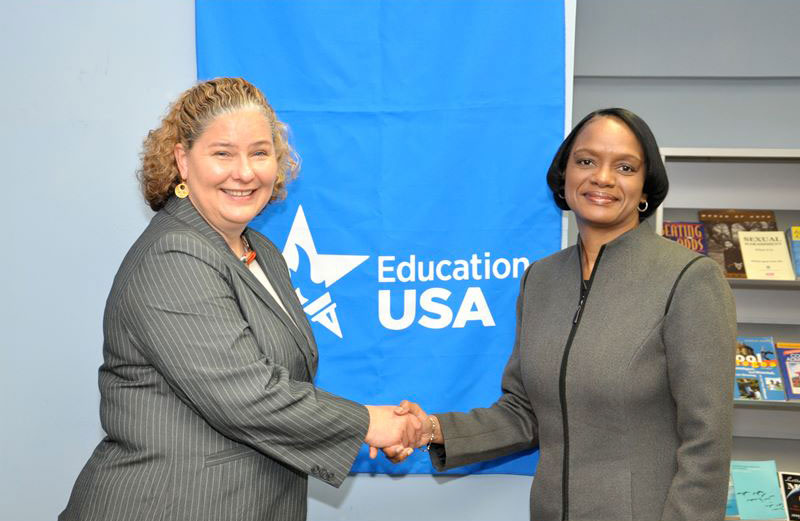 Consul General Bob Settje credited Dr. Greene for her foresight in working with the Consulate in this effort, saying, "Establishing Bermuda College as an EducationUSA Advising Center is a hugely important step for Bermuda's students and their parents.
"As the U.S. Consul General, I am partial to my own country, of course, but I think I can state without fear of contradiction that while there are many fine universities around the world, the United States is unsurpassed in terms of quality, variety of study, and – despite what many believe – affordability."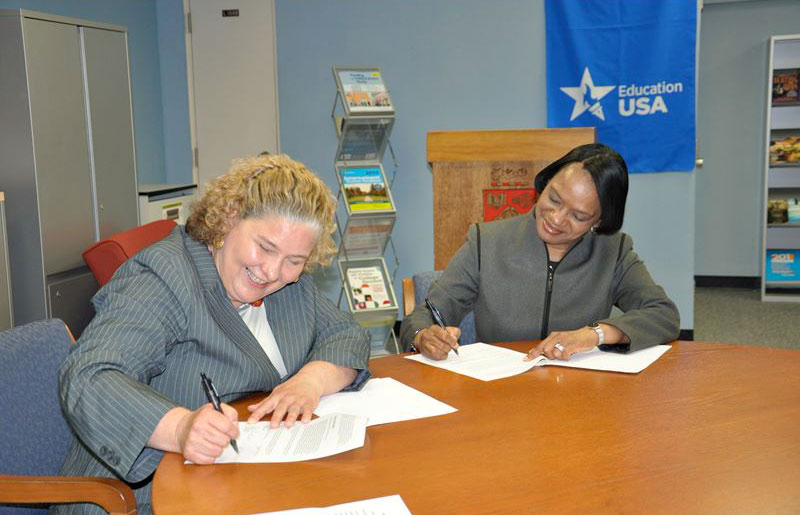 "For Bermudians especially, there are the added benefits of proximity and visa-free access.
"The broader picture is about giving students and parents the tools that they need to make the best choice for themselves when it comes to educational options beyond secondary school. The new Advising Center will provide those tools – information, knowledge, and expertise – to help them make that choice."

Read More About