Bermuda Convergence 2015 will be held November 11 -13, in Hamilton, Bermuda ILS Bermuda Ltd. announced today [Mar 3].
Last November, the Bermuda Convergence 2014 event was hailed a major success, drawing more than 300 delegates from 13 different countries around the world including Canada, Cayman Islands, Finland, France, Germany, Hong Kong, Ireland, Switzerland, South Africa, Australia and the USA.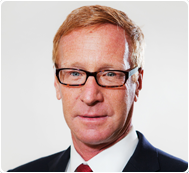 Greg Wojciechowski, CEO, Bermuda Stock Exchange, and ILS Bermuda Chairman, said: "On behalf of ILS Bermuda I am delighted to announce the dates for the third Bermuda Convergence networking and business development event. After consultation with industry colleagues in Bermuda and globally, it was determined that November, 2015 provides a time window that maximizes participation value for our guests and participants."
"The ILS Bermuda team has been expanded this year with a view to continuing and enhancing the Bermuda Convergence networking event while concentrating on developing additional business development initiatives. Attendees at Bermuda Convergence 2015 and future events will experience first-hand why Bermuda is the world leader for the creation and servicing of insurance-linked securities and alternative reinsurance transactions."
"I am delighted to work with the newly expanded ILS Bermuda Steering Committee whose participants represent key sectors of Bermuda's ILS, alternative reinsurance and capital markets segments," said Mr. Wojciechowski.
The idea of anchoring Bermuda as a center of excellence for ILS structures and alternative reinsurance capital by hosting an exclusive event in Bermuda was conceived by ILS Bermuda Ltd. three years ago, with seed sponsorship from the Bermuda Business Development Agency [BDA] and strong support from industry.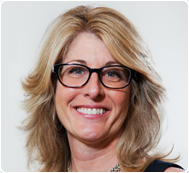 Kathleen Faries, CEO of Tokio Solution Management and ILS Bermuda Deputy Chairman said: "Bermuda continues to be at the center of the innovation and transformation taking place in the industry. Alternative capital strategies feature prominently in the media and have been a focus of each M & A announcement that has been circulated. 2015 is certainly shaping up to be a very interesting year with no shortage of topics and opportunities for our guests to discuss at our November networking event."
"Bermuda's excellence in global risk management continues to make the Island the jurisdiction of choice for this innovative asset class," said BDA Business Development Manager for the risk sector, Jereme Ramsay, who sits on the ILS Bermuda steering committee responsible for jurisdictional promotion. "The fund management firms, regulating community and BSX platform are unique selling points for Bermuda in the ILS market."
Alternative reinsurance capital is expected to continue to grow. Paul Schultz, CEO of Aon Benfield Securities [ABS] maintains a positive outlook for the ILS and catastrophe bond space, stating: "Our outlook for the ILS sector for 2015 remains highly positive, and we anticipate that the capital inflows and strong pipeline of opportunities seen in 2014 to continue." As of December 31, 2014, total catastrophe bonds on-risk stood at $24.3billion, representing another record year for the market and an 18% increase over the prior year period, reported ABS.
The Bermuda Monetary Authority [BMA] reported 89 new insurance entities registered in Bermuda in 2014. In a recent press release, Shelby Weldon, Director, Licensing & Authorizations at the BMA said: "The recent level of activity experienced in the SPI licensing class was not surprising in light of the increasing role of this segment in the global reinsurance sector. The 2014 registration activity continues to demonstrate Bermuda's global position as a leading alternative risk transfer marketplace."
Read More About