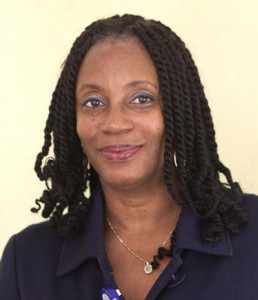 A retirement planner at one of the Island's leading insurance firms has just qualified in a US financial course.
Laurie Daniels, Customer Service Manager, at Colonial Group International, has qualified as a Chartered Retirement Planning Counsellor [CRPC] through the College for Financial Planning, headquartered in Colorado. The online course consisted of 12 modules ranging from the retirement planning process to estate planning.
Mrs Daniels said, "The designation qualifies me to specialize in retirement planning and compliments my role in providing pre-and post-retirement guidance and advice to all pension members."
"I came from an education background, with a Master's in Educational Leadership, but that qualification did not necessarily qualify me to talk to someone about their pension. With the CRPC, I am now qualified as a specialist in retirement planning."
She added: "At Colonial Pension Services Ltd., we pride ourselves on our one-on-one interaction with our members. We hold enrollment sessions, regular pension reviews, and investment seminars to provide information and support to our members.
"With regards to retirement planning, we meet with them to review their retirement goals and expectations so that they end up with the retirement they deserve."
Marie Jo Caesar, Chief Operating Officer for Pensions at Colonial Group International, said she is extremely proud of Mrs. Daniels' accomplishment.
"This was a rigorous course and the College for Financial Planning is a well-respected and established institution. We take training and investment in our staff seriously at Colonial and I am delighted to see Laurie do so well."
Read More About