An art exhibition and silent auction at the Bermuda Society of Arts [BSoA] is showcasing artwork created by individuals living with dementia, while also helping to raise money for related programs.
The auction, titled 'Hidden Talents,' will remain open through April 29. All proceeds from the auction will go to Action on Alzheimer's and Dementia [AAD] and WindReach programs that provide "essential services to a growing portion of our population with dementia."
Action on Alzheimer's & Dementia began collaborating with WindReach in 2014 with the goal of providing therapeutic and purposeful activities for individuals in the community diagnosed with those afflictions, and, using the WindReach facility, together they are providing weekly activities such as art and music enrichment, drumming, boccia, archery, and gardening.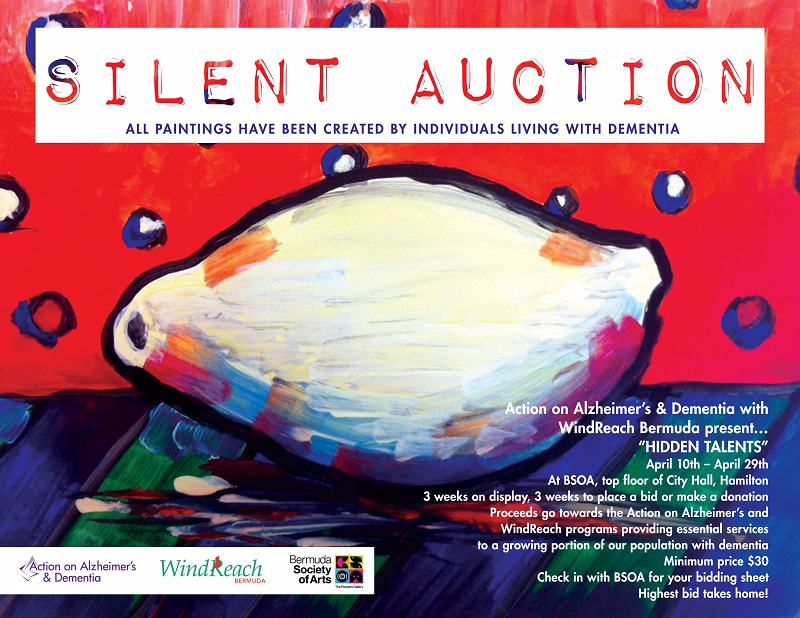 A spokesperson said, "Kendra Earls, an art teacher with a wealth of experience of working with our aging population, along with the help of Krista Tatem and Paige Belvin, respective facilitators from AAD and WindReach, run the art enrichment groups.
"Our aim for hosting an art auction is not only to display the amazing work of our participants but also to remind the public that there is a rich and full life to live despite their diagnosis. There are over 1000 people living with dementia on our island and many others not yet diagnosed.
"All proceeds raised from the silent auction will go towards the program enabling us to continue to provide essential services to a growing portion of our population."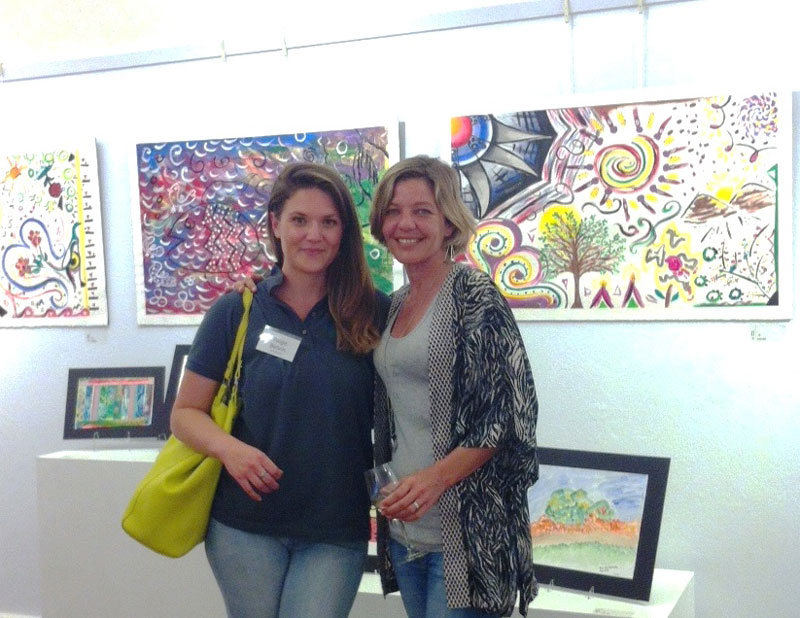 Paige Belvin, Education and Recreation Coordinator at WindReach Bermuda, said, "Our programs are consistently growing and providing so much enjoyment for our participants, art has been a particular favorite.
"Participants are able to relax and really indulge in their creativity. With more experience, research and knowledge I have been able to appreciate the importance of keeping as active as possible during the progression of a disease like Alzheimer's.
"The incredible art produced by our participants shows a side of dementia that most people don't see, as we are often blinded by what we only see as a grim diagnosis. Kendra expressed to me one day 'people come to these programs and discover hidden talents they never knew they had' – and I've seen that truth first hand.
"Not only in art but in our music and drumming program – to watch the talent and enthusiasm of participants is the best feeling ever."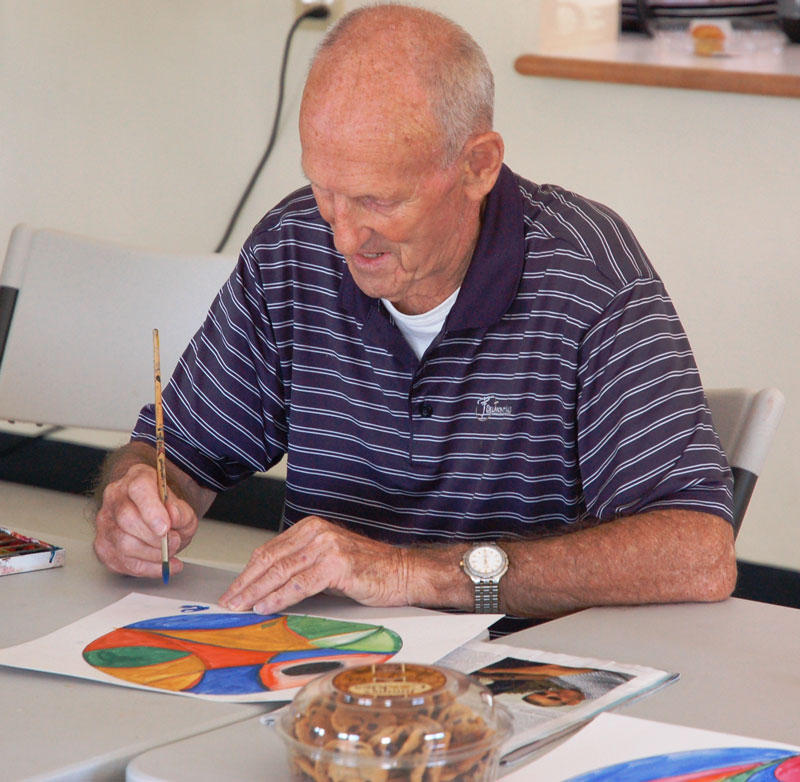 Art teacher Kendra Earls said, "Through visual art, puppetry and music we facilitate a space where people are able to express themselves creatively and transcend their limitations to a path of possibilities.
"With more than two years of experience in working with Alzheimer's and dementia patients, we have seen a major transformation in client's lives from finding a new purpose for living to giving them a peaceful space to be in.
"Through the arts people are able to discover new abilities and gain new interest. They discover with limited abilities they are still able to be creative. The arts create a space that is relaxing and peaceful. Enhancing their quality of living the arts gives people a sense of purpose and gratification."

Read More About
Category: All, Entertainment, News