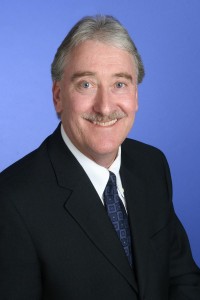 The Bermuda Chamber of Commerce today [Apr 14] announced this year's Annual General Meeting keynote speaker, Dennis Fortnum, Global Head, KPMG Enterprise.
Mr. Fortnum is in Bermuda to attend the AGM Luncheon, to be held at the HSBC Harbourview Center's 6th floor on Tuesday, 21st April, 2015 from 12:30 p.m. to 2 p.m.
Mr. Fortnum will share with us his knowledge based on economic research in a presentation entitled "Entrepreneurs: Drivers of economic growth". He will examine how entrepreneurship has grown around the world and its impact on the local and global economies.
With over 35 years of working with entrepreneurs and private companies, Mr. Fortnum will draw on his experience to share how companies of all sizes can leverage and benefit from entrepreneurial innovation to drive growth.
Kendaree Burgess, Executive Director, noted that "the Chamber is pleased to welcome Mr. Fortnum to speak at our Annual General luncheon this year. Mr. Fortnum's choice of topic is extremely relevant, considering the current state of the Bermuda economy.
"The Chamber recognizes that entrepreneurship is one of the leading determinants of economic growth and we look forward to Mr. Fortnam's insights."
To book a seat at the luncheon please visit here or call [441] 295-4201.
Read More About