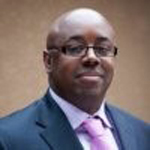 KRyS Global, an independent, boutique, fraud investigation and dispute resolution firm with an office in Bermuda, hosted a discussion on Cyber Risk for the faculty and students of Bermuda College, this past Thursday afternoon [April 16th].
Larikus D. Scott [pictured, top], a member of KRyS Global's digital forensic team and lecturer at Georgetown University in Washington DC led the discussion about the cyber-based risks faced by Bermuda's businesses and community and along with Denis Walsh [pictured, bottom], KRyS Global's full time Bermuda based forensic technology analyst.
The hour-long lecture at Lecture Theatre of Bermuda College's North Hall focused on the latest cyber threat trends, the potential financial and reputational damage from cyber breaches, and strategies that both businesses and individuals can take to reduce the chance of a serious breach impacting them.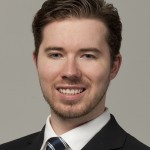 Dr. Trescot Wilson, Dean of Business and Information Technology at Bermuda College said, "Cyber-threats are a very real and growing threat in today's business world which increasingly relies on digital information and internet connectivity.
"The Bermuda College is grateful that Mr. Scott and Mr. Walsh took the time to share their knowledge with the students and faculty on this subject."
The lecture was warmly received by the students and faculty, who demonstrated a good understanding of the fundamental issues and provided insightful feedback to Mr. Scott and Mr. Walsh on their personal experiences of data and security breaches.
For more information about how to prevent, or recover from, a cyber attack on your business contact Mr. Walsh at the KRyS Global Bermuda office on 1 441 292 0818
Read More About
Category: All, Business, technology