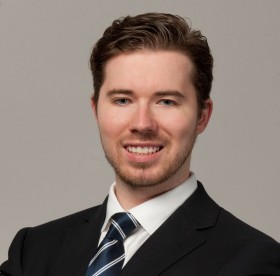 KRyS Global, an independent, boutique, fraud investigation and dispute resolution firm, welcomes Denis Walsh [pictured] to its Bermuda office as a Senior Analyst, focusing on Forensic Technology Services.
Mr. Walsh previously worked at Stroz Friedberg, one the world's largest digital forensics, data analytics, and e-discovery firms in the United States.
He bring specialist experience in forensically preserving electronic evidence as well as recovering, interrogating, and analyzing data from a variety of sources including hard drives, servers, mobile devices and web based data.
Mathew Clingerman, Managing Director of KRyS Global in Bermuda said, "Denis is a great addition, both in Bermuda and as part of our global Forensic Technology Services team.
"I am excited to add a talented and experienced forensic technology specialist to our team that can provide local expertise on cyber security issues and digital investigations."
Mr Walsh is qualified as a Certified Forensic Examiner in Encase [EnCE] which is a digital investigation and forensic tool used by many law enforcement and intelligence agencies around the world. Denis is also an AccessData Certified Examiner [ACE] and is a Certified Intelligence Analyst, level 3 [IAC-III].
Read More About
Category: All, Business, technology