The Bermuda Carifta Swimming Team returned home last night [April 9] with 24 medals after taking part in the Carifta Swimming Championships in Barbados, with Bermuda's top junior swimmers competing against athletes from 20 countries in the region.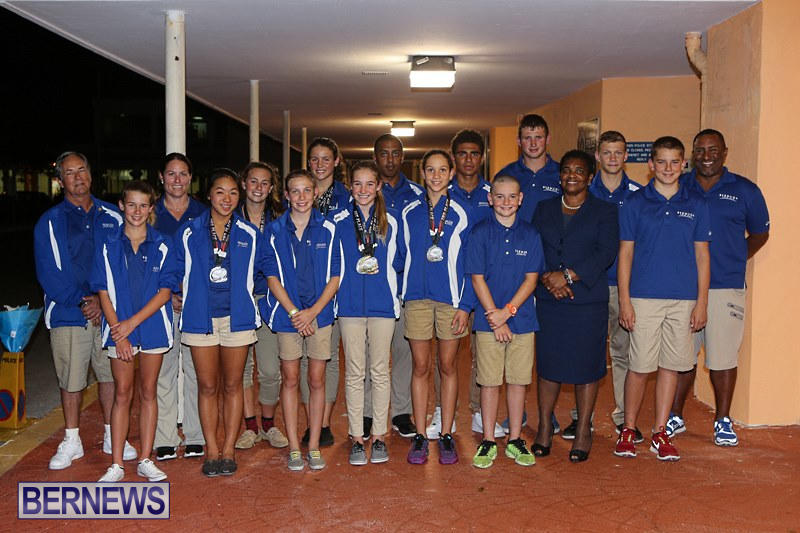 Minister of Community, Culture and Sports, Patricia Gordon-Pamplin greeted the athletes at the LF Wade International Airport offering the entire team congratulations on their performances.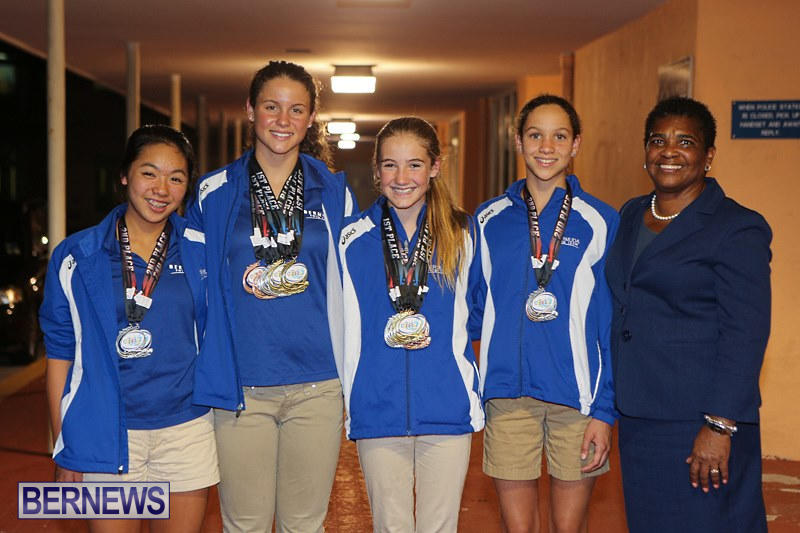 The Bermuda Carifta Swimming Championship 2015 Team included Emma Harvey, Madelyn Moore, Jesse Washington, Ashley Irby, Shannon Hassell, Ethan Daley and Philip Hagen.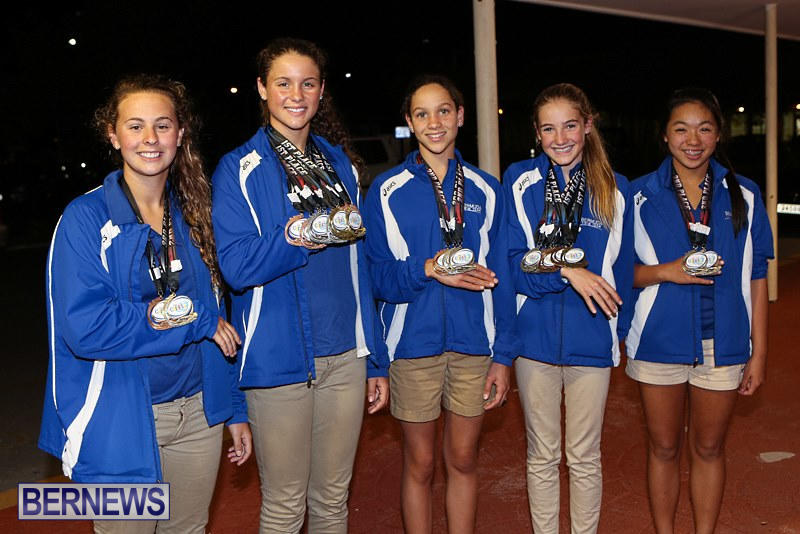 Other athletes included Vanessa Esposito, Chloe Mazurek, Tyler Masurek, Peter Kiernan, Holly Bruton, Skyler Powell, Keagan Wooley, Megan Lau, Jack Harvey and Evan Farrow.
Read More About