The Bermuda Volleyball Association has named their men's & women's beach volleyball teams who will be representing Bermuda in the NatWest Island Games XVI. The NatWest Games were last held in Bermuda in 2013, and will be held this year on the island of Jersey from June 27 through July 3rd, 2015.
Bermuda will be facing off against teams from Saaremaa, Menorca, Faroe, Cayman, Jersey, Gotland, Isle of Man and Rhodes and will be represented by the teams of Lisa LeBlanc & Rebecca White and Gary LeBlanc & Eric Haller.
Both teams also recently competed in the ECVA Beach Continental Cup in Antigua, which was the first round of Olympic Qualifying for Rio. The Bermuda women missed out by one place, moving on to round 2. This experience will help them prepare for the NatWest Games at the end of June.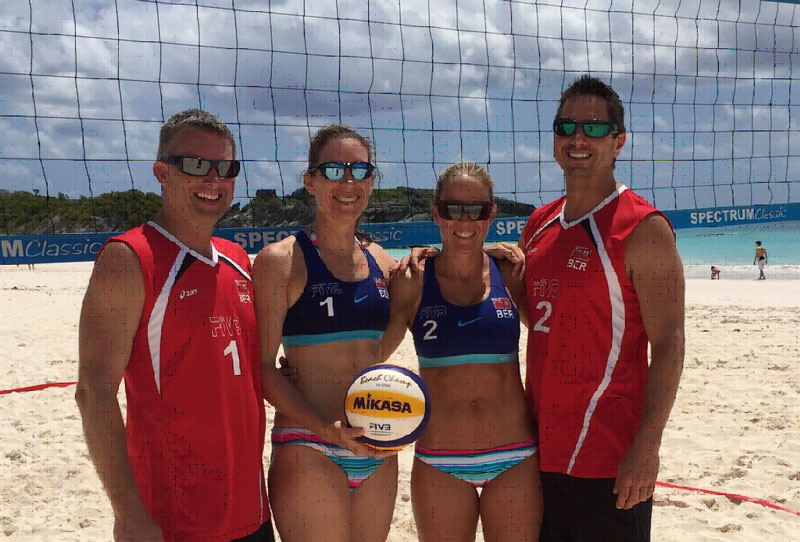 Read More About