Marsh and Guy Carpenter spent this morning [May 22] volunteering on the island as part of the companies' inaugural Global Volunteer Month, designated as May 2015.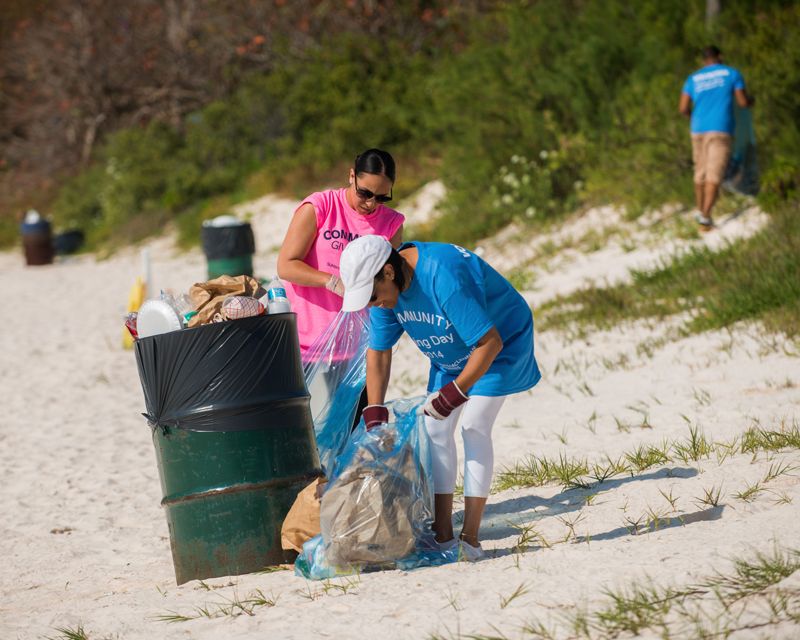 Globally, 25 countries are participating in Global Volunteer Month with volunteer efforts in 240 cities planned throughout the month of May.
In Bermuda, May 22 has been designated as the Volunteer Day and, in conjunction with the Bermuda Department of Parks, Marsh and Guy Carpenter employees are cleaning up and collecting trash from Horseshoe Bay Beach from 9.00am until 12.00pm.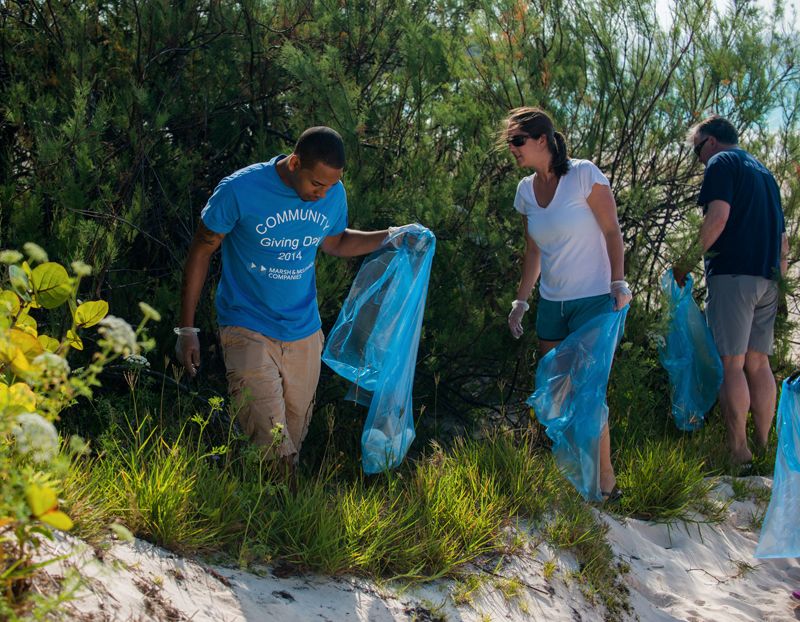 "As a large, global entity, Marsh and Guy Carpenter have the opportunity to make a real impact on the communities in which we live and work," said David Ezekiel, Country Corporate Officer of Marsh & McLennan Companies, Bermuda and Chairman of Marsh's Bermuda Charity Committee.
"It's a responsibility we take seriously in Bermuda, not only during Global Volunteer Month, but throughout the year. Bermuda is a beautiful place and we want to give back to the community."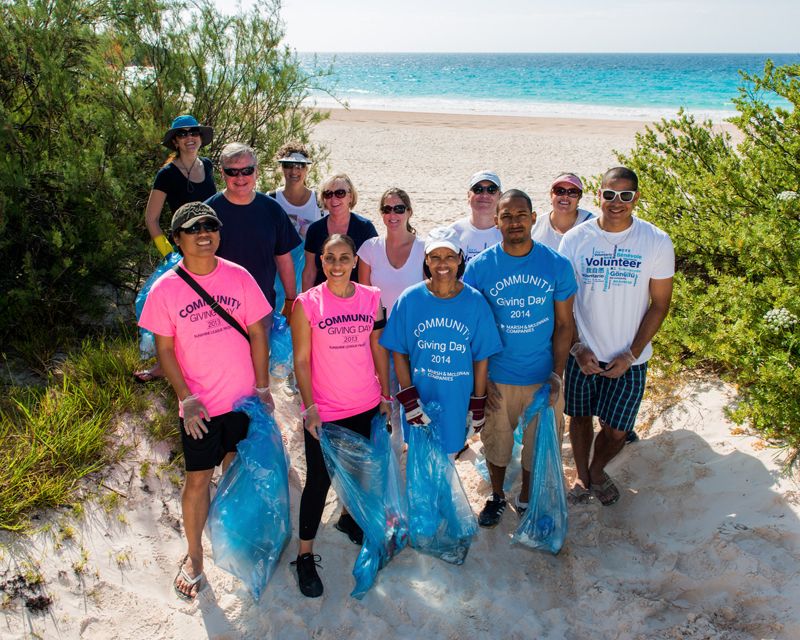 In 2014, employees based in Bermuda volunteered a total of 1,859 hours. This year, 238 volunteer hours were logged as of the end of the first quarter, marking a 20 per cent increase in volunteer hours compared to the same time last year.
With over 57,000 colleagues in over 135 countries, Marsh & McLennan Companies employees worldwide volunteered a total of 108,000 hours in 2014.
This year, Marsh & McLennan Companies has set a goal of 120,000 volunteer hours globally. At the end of the first quarter 2015, more than 15,000 volunteer hours already have been logged.
Read More About
Category: All, Environment