Volunteering met family fun earlier this month as the Annual Allied World Family Community Day, presented by the Centre on Philanthropy, was held at Victoria Park.
Hundreds of attendees enjoyed the fun-filled afternoon of giving to the community while enjoying games, food, entertainment and activities.
"The event is all about bringing families and charities together for a day of giving back. The families learned together the joy of giving back, with The Centre on Philanthropy's staff and volunteer team in full action. Families discovered the many services our non-profits provide to the community and also learned about future volunteering opportunities through them," the Centre said.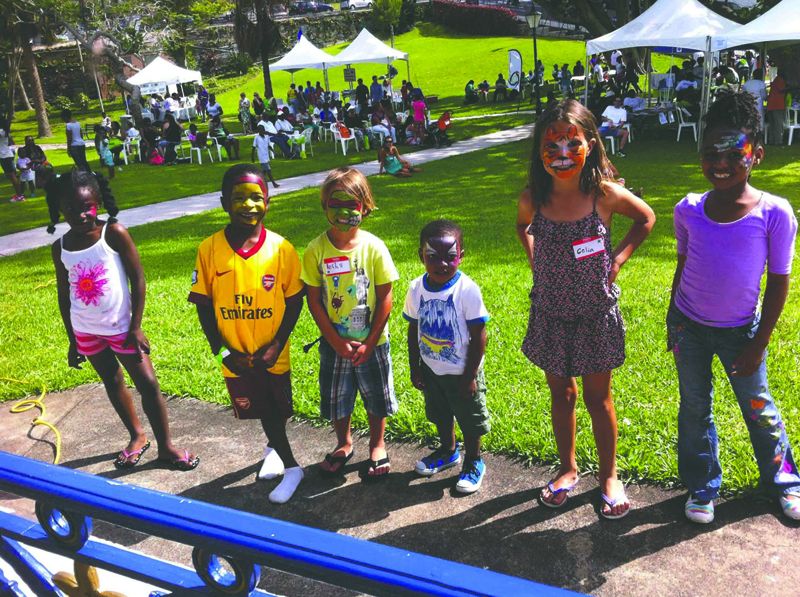 This is the second year that The Centre on Philanthropy has held the Family Community Day in partnership with Allied World who fully sponsored the event.
Elaine Butterfield, Executive Director of The Centre on Philanthropy added, "The very generous sponsorship by Allied World, our title sponsor, enabled us to present an even bigger and better event for families and our non-profits this year.
"It is so important to teach our children about volunteering and giving from a young age. They are our volunteers and philanthropists of the future! We are extremely pleased to have Allied World join us in this shared vision for the future of community service in Bermuda."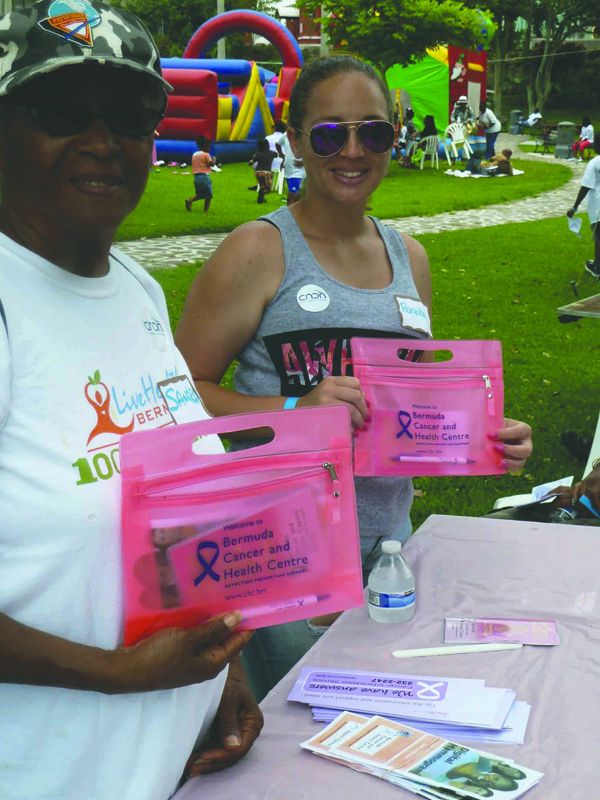 Mike McCrimmon, President, North American Property Division & Bermuda Branch Manager, Allied World added, "We're proud to be part of an event that brings people together and gives back to the communities in which we work and live.
"Increasing awareness of the volunteer opportunities that exist is extremely important in driving participation and creating positive outcomes across Bermuda."
Nikita Robinson, from HOTT 107.5's Ladies Room, was MC for the day. "Family and volunteering are two of my passions," she said. "I'm just so excited to be here and take part."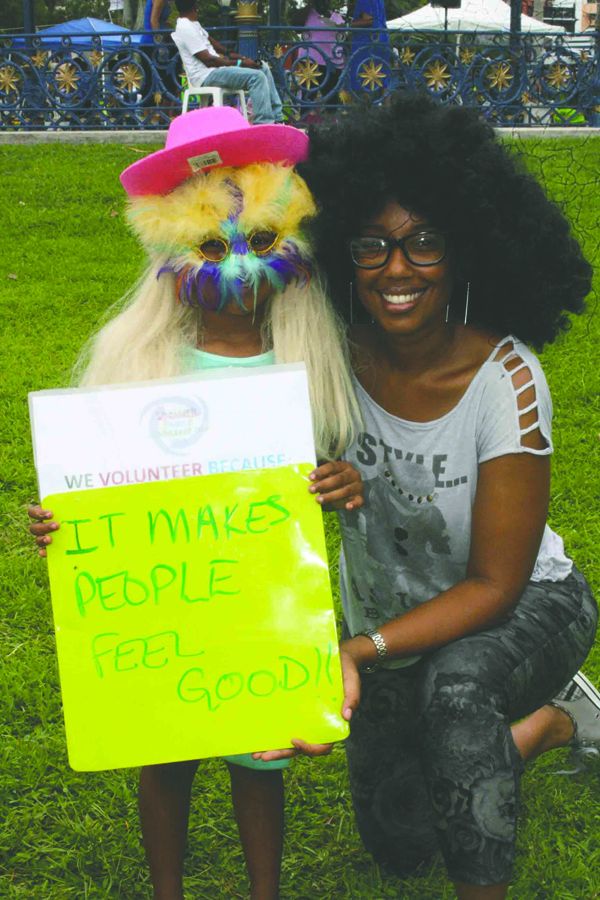 15 non-profit organisations participated in the afternoon of activity and fun which included projects for families from Bermuda Organ & Tissue Donor Association to create mosaic tile coasters; CADA to create informational booklets; Matilda Smith Williams Seniors Residence where families interacted with seniors to create art work; Phenomenal People to paint and decorate plaques; Mirrors Programme to design bookmarks; Kiwanis Club of Hamilton to bag rubber ducks; The Eliza Doolittle Society to wrap and stencil food boxes and Bermuda Cancer & Health to assemble welcome packs.
Attendees learned about other charities through information booths including Age Concern, Big Brothers & Big Sisters, Tomorrow's Voices, Bda. Lupus Association, Bda. Asthma & Allergy Support Group.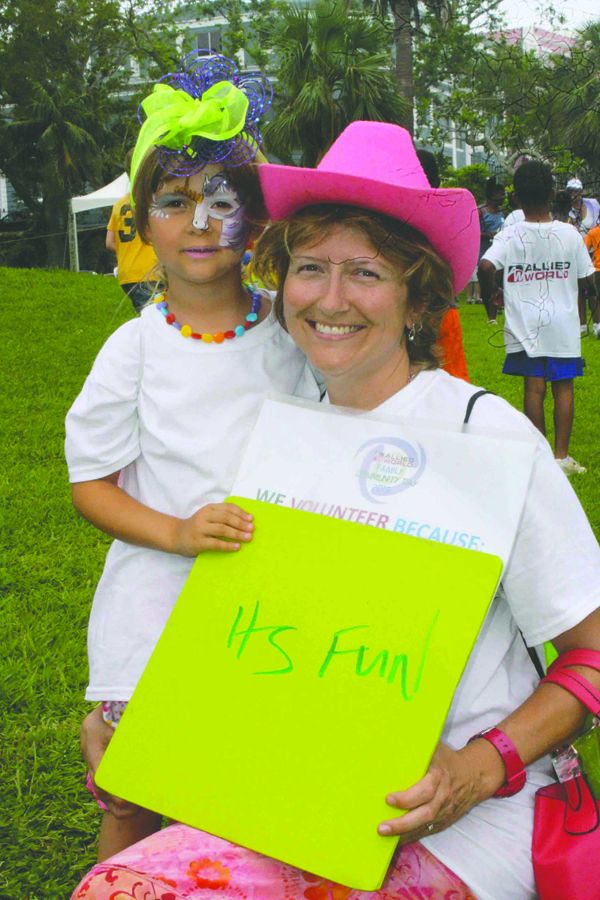 There were Fun Castles, Face Painting, Liturgical Dancing, DJ SiiD James, Zumba with Trina Doyling, violinist Tiffany Fox and old fashioned games like 'Stop Light' and 'Egg & Spoon'.
"Families feasted on BBQ food, received lots of prizes and of course the Gombeys rounded out the day which promises to become a greater event through the partnership of Allied World and The Centre on Philanthropy for next year," the Centre said.
Read More About
Category: All, Entertainment