The "Bermuda Bums" team of Victoria Fiddick, Deon Breary and Jennifer Alen are the You Go Girl! Relay 2015 Champions following racing this morning [June 7].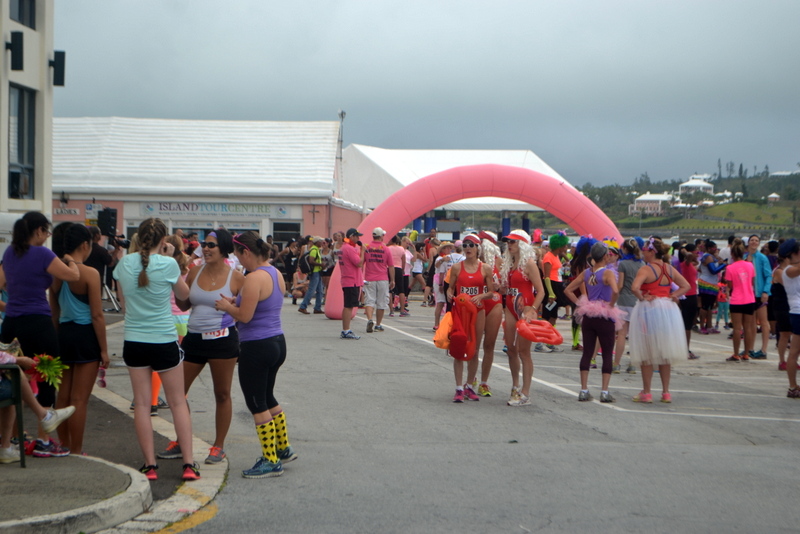 The trio crossed the line in a time of 23:01, with the "Sweaty Palms" team of Rebecca Cooper, Teresa Humphrey, Kelly Larrett finishing second in the Division crossing the line in a time of 24:33, and the "Par La Ville Plodders" finished third, with the team comprised of Lucy Ching, Louise Wells and Rebecca Shepherd clocking 25:24.
The "Alty's Angels" team of Fiona Lines, Zoe Roberts and Alexis Roberts won the Family Run Division with a time of 28:05, while Stepanka Sprincova, Sharlene Sousa and Krista Dyer making up the "Run Boxers" won the Corporate Division with a time of 23.53.
Read More About