The Wolves Sport Club recently treated the children of Elliott Primary School to 'Wolves Wednesday,' providing a free meal for the children as the club works to give back to the Bermuda community.
Wolves Sports Club President Antoine Minors said, "I'm just giving back to the community. This is our stomping ground, this is our home; we believe in giving, and giving starts at home.
"We're having our Wolves Wednesday, a hot dog day provided free for the school. We're also wishing the P6s that are going onto further endeavors well-wishes."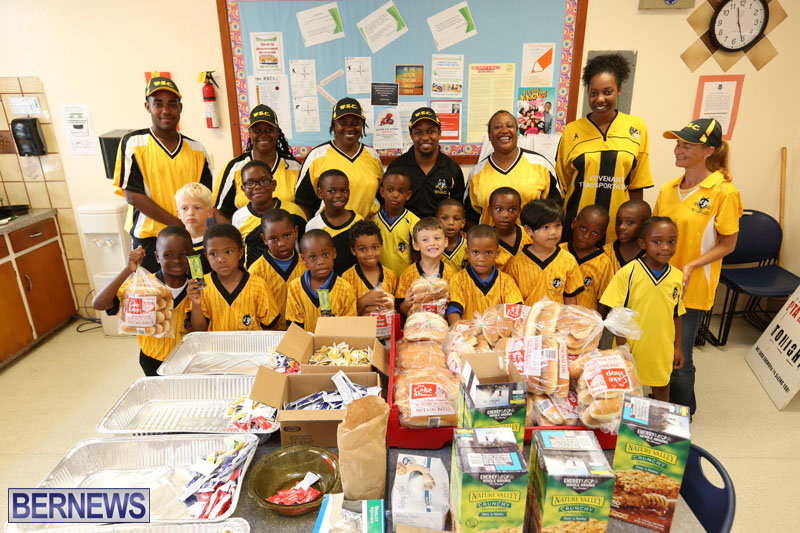 "We have our youth players that get involved, and we're teaching them early to give and what that means.
"The Wolves are definitely not just about football; we're a sports organization, but we're a community. This is a part of bringing unity to the community, bringing the schools and the community together."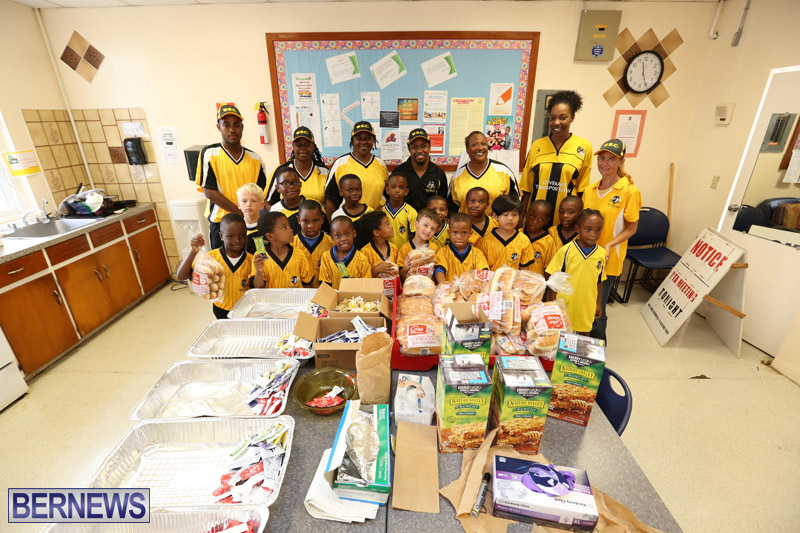 "Everybody that's involved in Wolves is associated with the community – Devonshire, and to a larger extent, Bermuda.
"The Wolves, initially we've been there for football, but we've branched out with a Wolves girls' team. We've also moved into cricket; for the last four or five years, we've had a cricket team youth program."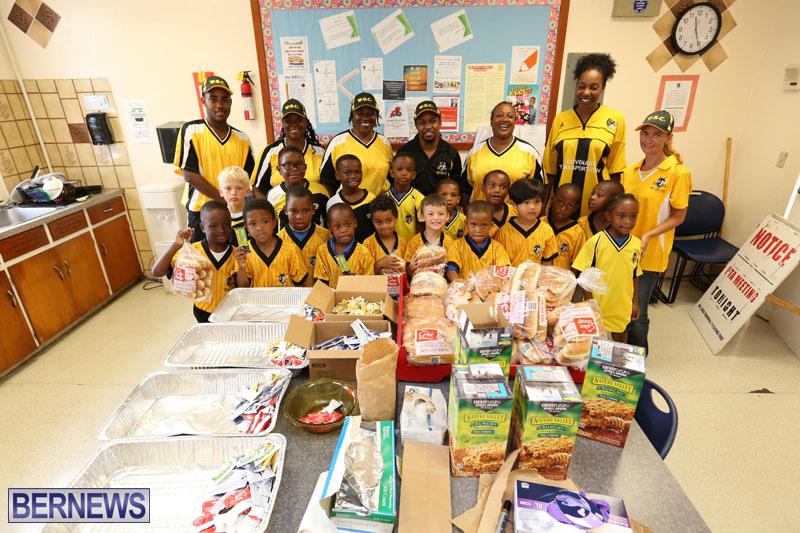 "The involvement of the community is ongoing, it's an ongoing relationship. The people that are involved with Wolves love the community; the community is our home, we are the community. We appreciate all the support in the community.
"Thank you to Principal of Elliott, Kimberly Creighton; we appreciate the partnership that we have with the school and allowing us to be a part of the school."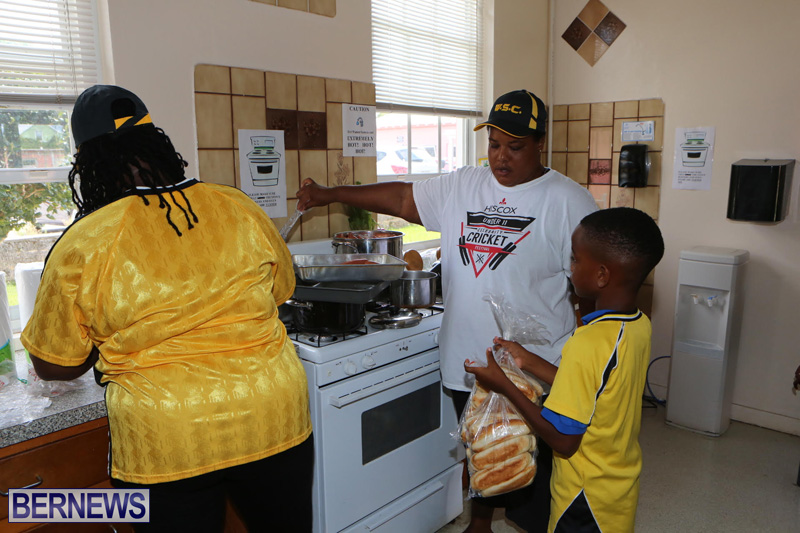 "At the end of the day, we're about the children – that's our community, that's our basis."
To learn more about the Wolves Sports Club call 331-7929 or email wolvessportsclub@yahoo.com.
Read More About