Astronaut Scott Kelly — who is spending one year at the International Space Station — tweeted a photo of Bermuda today [July 3] saying we are "looking pretty good right now", with the photo attracting over 1500 "favourites" and "retweets" in the first hour alone.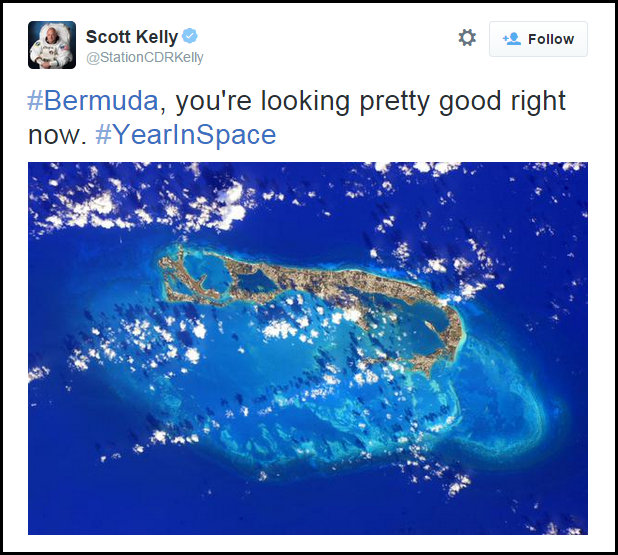 According to NASA, "Kelly and cosmonaut Mikhail Kornienko have been selected to serve a one-year mission aboard the International Space Station in 2015.
"The goal of the mission is to understand how the human body reacts and adapts to the harsh environment of space. Data from the expedition will be used to reduce risks to the health of crewmembers as NASA prepares to advance space travel beyond low Earth orbit."
Mr Kelly isn't the first astronaut to showcase Bermuda from space, with Canadian astronaut Chris Hadfield tweeting two photos of Bermuda in 2013.
Read More About
Category: All, News, technology